The day you've all waited for is now here.  You can show your AHP pride with t-shirts and plenty more from The AHP <curse word> store!  It started with a tweet and the rest is history.  Looking forward to seeing a few of you at games rockin' your AHP <curse word> gear.
Here's an example of a t-shirt.  There is plenty more available by clicking the link below.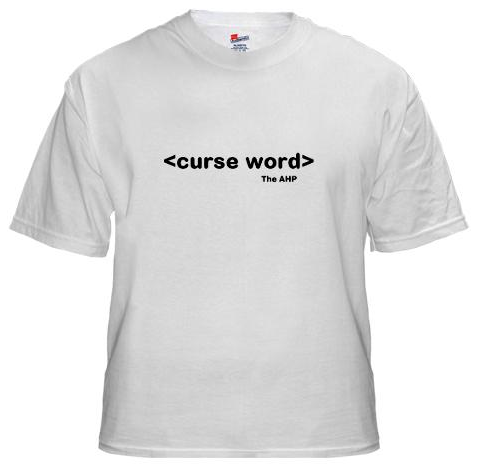 Click here to check everything out and thanks for supporting The Avs Hockey Podcast, Your Home for Almost Everything Avalanche!  Let's Go Avs!
FIRE IN THE HOLE!!!! gear coming at you soon.  Who knows what's coming after that.  We'll see!
***A huge thank you to my friend and podcasting partner James "Tapeleg" Gralian for taking a tweet and making it a store.  The internet is a beautiful thing.