Building entire numbered sets of a particular player can be tough.  It's always difficult to predict whether each card will be listed on eBay at any time and whether all the cards will end at affordable prices.  It definitely takes some luck and sometimes it just kind of happens.  I had some great luck with my Milan Hejduk Panini Prime name plate set last August and I recently had a similar experience with a smaller set of Gabriel Landeskog cards.
Upper Deck's 2013-2014 SP Game Used brand included a tag subset for some players.  This set featured the tags from game worn NHL jerseys.  Gabriel Landeskog's set was numbered to three.  Here's the first one I acquired.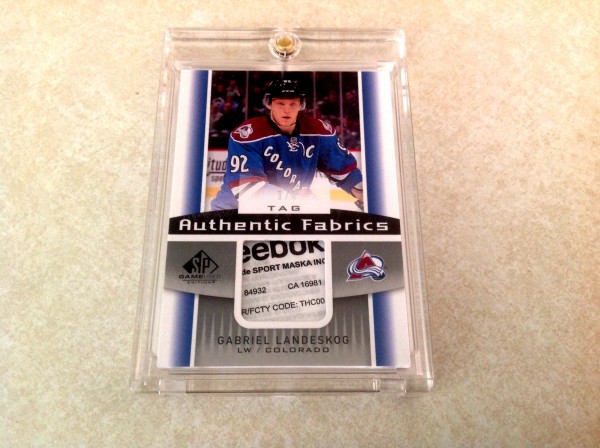 Part of collecting jerseys the way I do helps me identify where pretty much any Avalanche patch or tag card comes from on an Avs jersey.  This card was no exception.  There's a laundry tag on the inside left of the jerseys in the place where the player's ribs are.  This card is cut from that tag.  Here's a closer look at the inside of the Avs jerseys wear on the ice right now.  The tag is right here: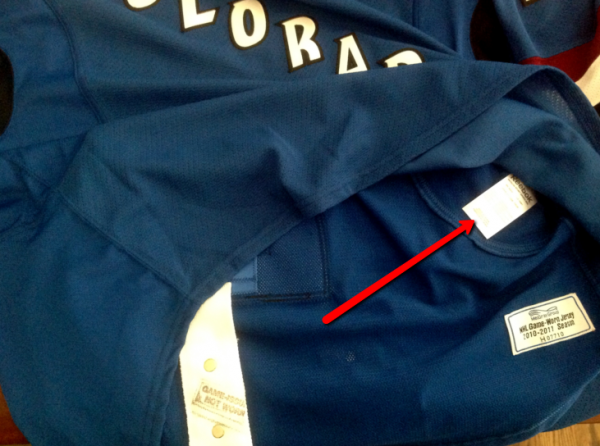 And a more detailed look at the tag itself and where the card above was cut from.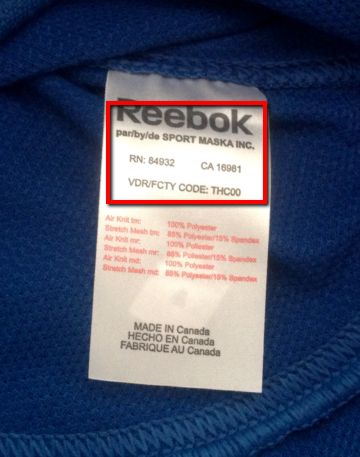 The next card in the set that I acquired was cut from the MeiGray tag that is sewn on the inside bottom left of every Avs game worn jersey since 2002-2003.  Here's the tag: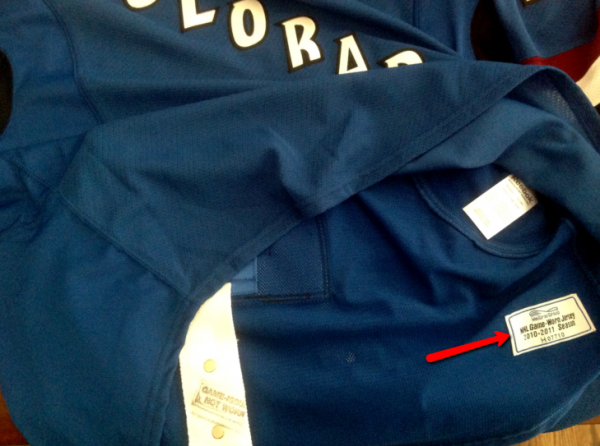 This Landeskog tag card cut from the left side of the tag of one of his 2012-2013 game worn Avs jerseys.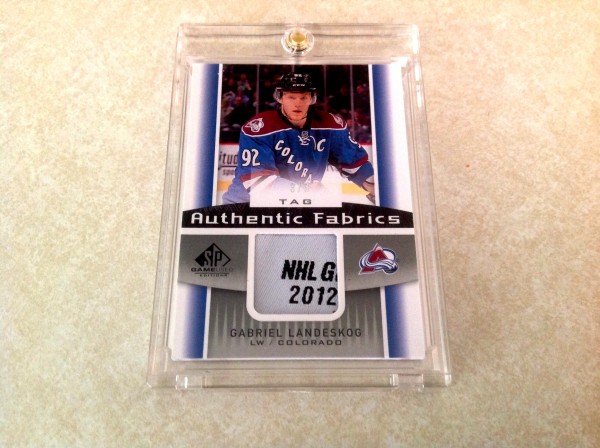 I wasn't quite sure whether I'd be able to complete this set until this showed up on eBay a short time after I added the card above to my collection.
It's from a little lower on the laundry tag: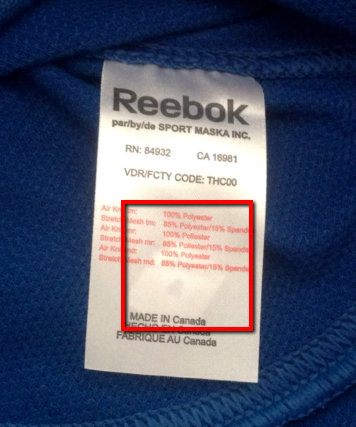 And there it is.  I accomplished a mission that I really didn't set out to accomplish in the beginning.  Either way, all three of the cards in the set now live in my collection.  They definitely look good together.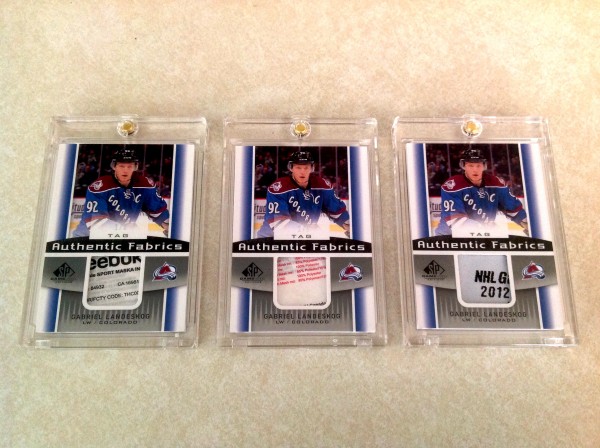 So what's my next mission?  I have no idea, but (as always) I'm keeping a close eye on eBay to see what pops up next.