With the Colorado Avalanche Hockey Club changing jersey acquisition operations a few seasons ago and moving more toward charity-based auctions getting game worn jerseys has been a little more of a challenge as of late.  I was fortunate enough to get this jersey (post-auction) from a buddy of mine not long ago.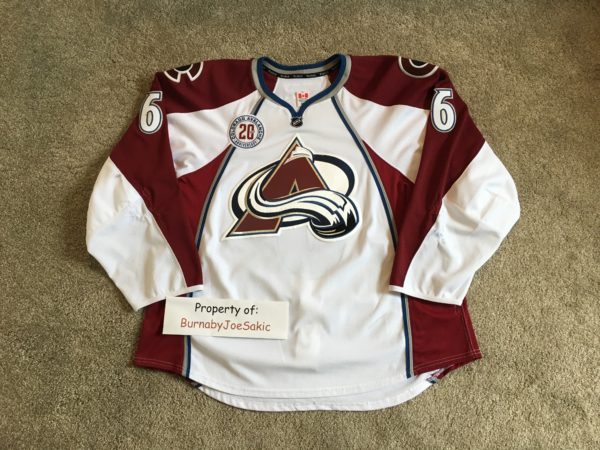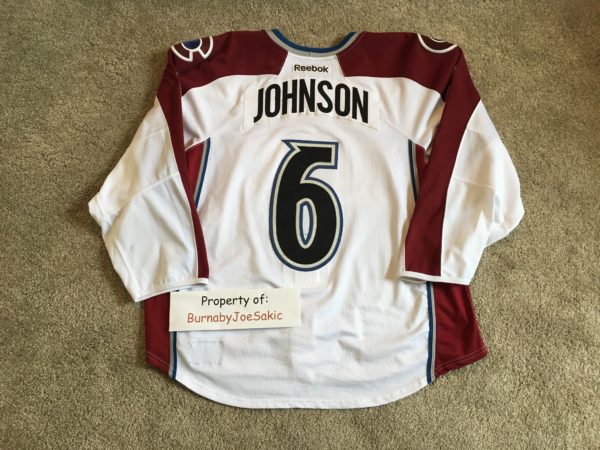 This set two white jersey was worn during all of the road games between November 30, 2015 and January 27, 2016.  No goals were scored by Erik Johnson while he wore this jersey, but that definitely doesn't mean that it lacks a story.  If there's history behind a jersey I am always more than happy to track it down.
EJ doesn't fight very often, but he got into a scrap wearing this jersey.  New Jersey Devils pest forward Jordin Tootoo excels at getting under the skin of opponents.  December 1, 2015 in New Jersey was no exception.

I'm far from an expert when it comes to fighting in the National Hockey League, but I'm pretty sure that taking someone's helmet off and then punching that person on top of their head is generally frowned upon.  Not only was the neck worn out (and then repaired) as a result of this fight: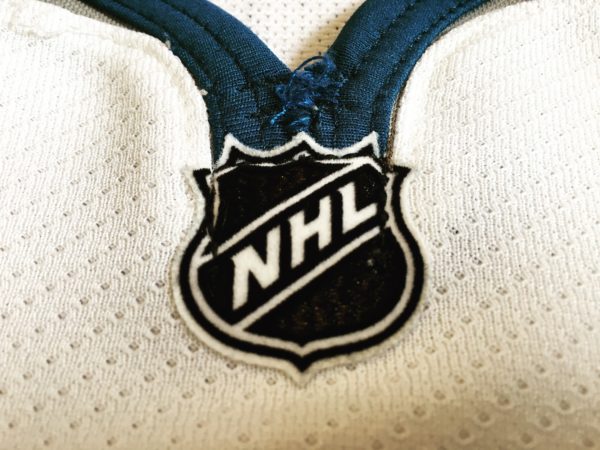 …EJ had to go get repairs to his scalp.  Here's the celebration following the final horn showing the aftermath (a 2-1 Avalanche victory):

That's yucky.
And just when you think EJ's face and head hadn't suffered enough, here's what happened two nights later at Madison Square Garden.  Kick him in the grill, Rick.
EJ was extremely lucky here.  That could have been so much worse.
I own several game worn Erik Johnson jerseys.  The elbows on this jersey are pretty trashed which is consistent with the other game worn EJ jerseys I've seen.  The dark mark above the right elbow as well as the multiple repairs make for an easy photo match.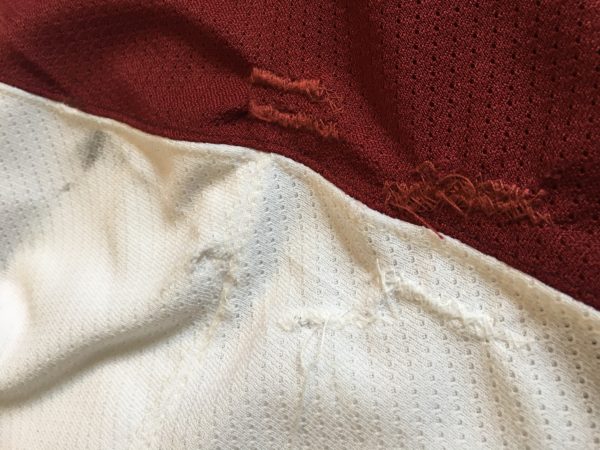 Here is the damage and paint transfer on the left elbow.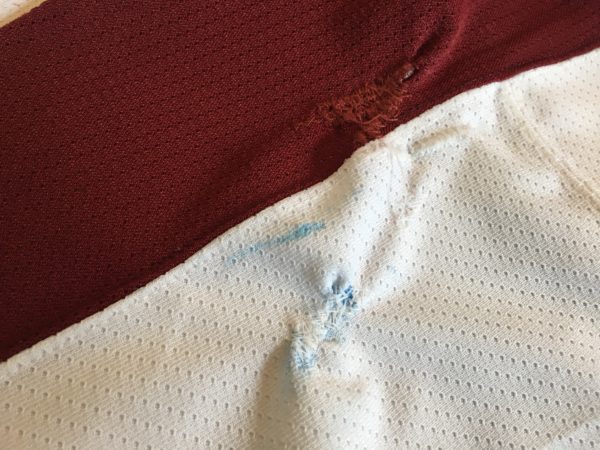 Who doesn't love patches?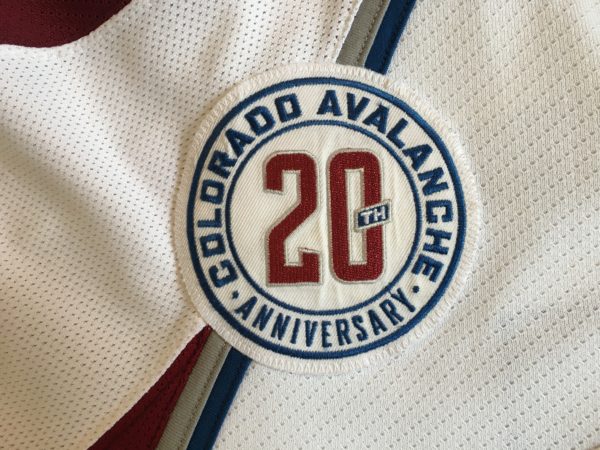 And this patch inside the lower left side of the jersey makes everything official.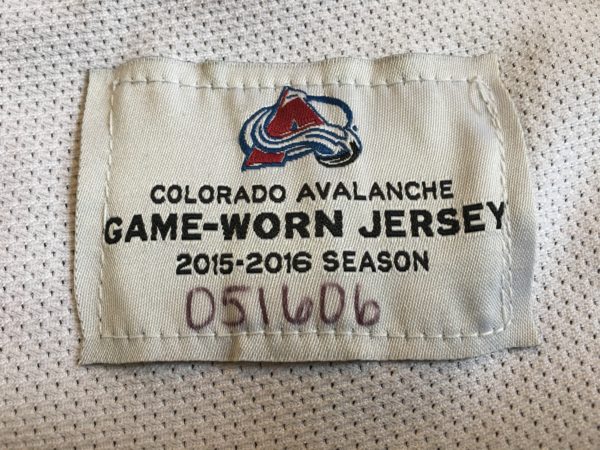 A big thank you to Vince Talavera for giving me the chance to add this jersey to my collection.  I'm obviously going take great care of it.  Vince is a friend and a true asset to the jersey collecting community.
Until the next AHP jersey post, take care and Let's Go Avs.