Since I started blogging about the jerseys in my collection I have been able to acquire higher quality photos of some of those jerseys in action on the ice.  I am writing a series of updates with more details regarding these jerseys and hope you enjoy the stories.
The Original Post 
I originally wrote about this jersey in June of 2012.  Click here to access the original post with all of the details.  Here's the jersey one more time as well.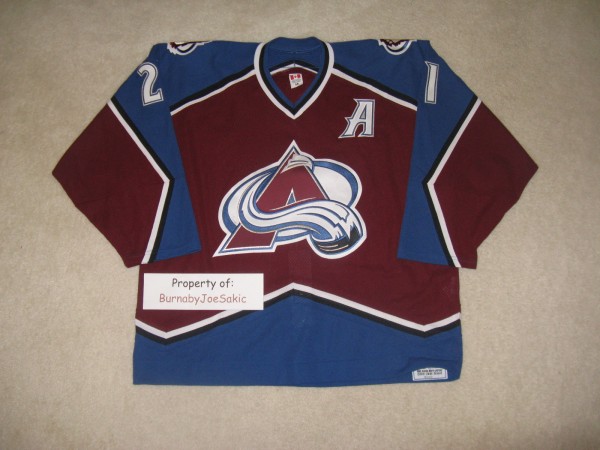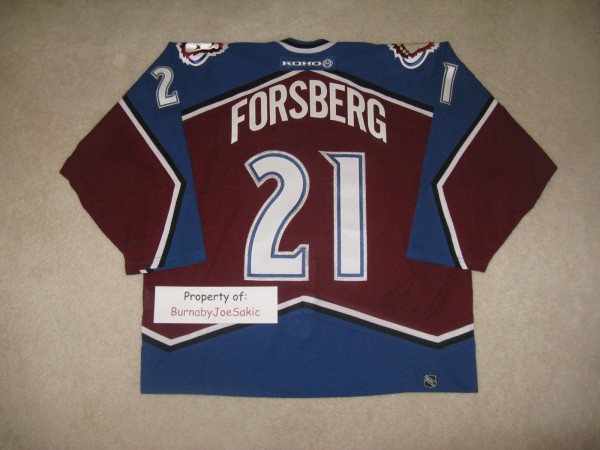 Being able to photomatch a jersey worn in only one game is pretty special.  Peter Forsberg becoming a member of the Hockey Hall of Fame since I wrote that post makes things that much better.
The New Photomatches
I included this picture in the original post.  Since then I was able to get a higher quality copy of the image.  This allows me to zoom in a bit more.  Here's the original.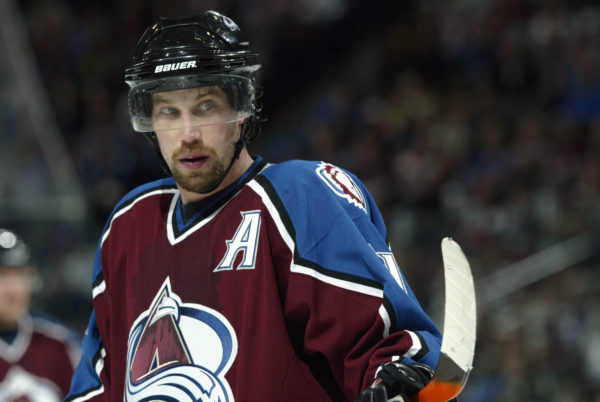 Here is the zoom on the mark on the crest.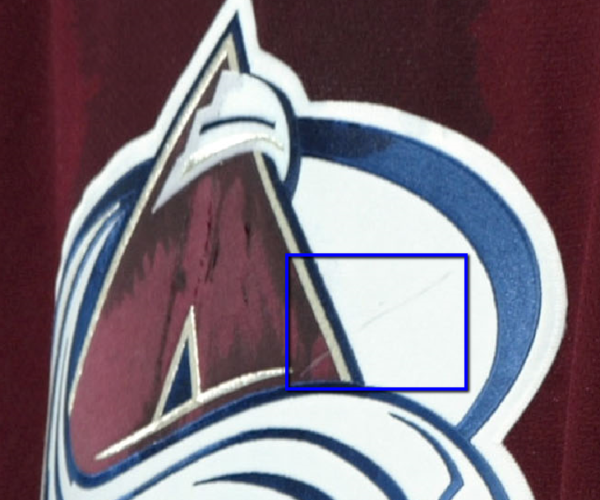 I also frequent eBay (insert shocked face here) and ran across this image as a signed 8×10 not too long ago.  I decided to see if there was a high quality image of this one available as well.  Jackpot.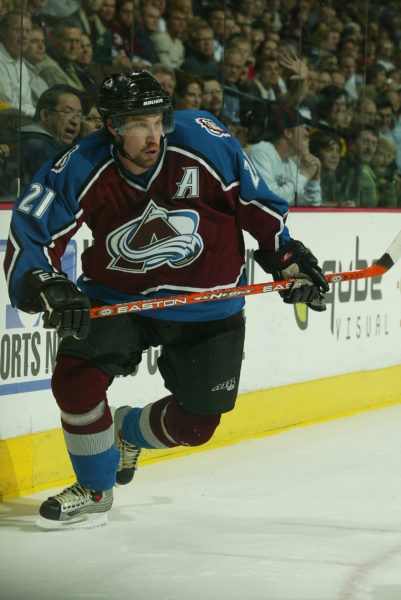 Zooming in on the crest again.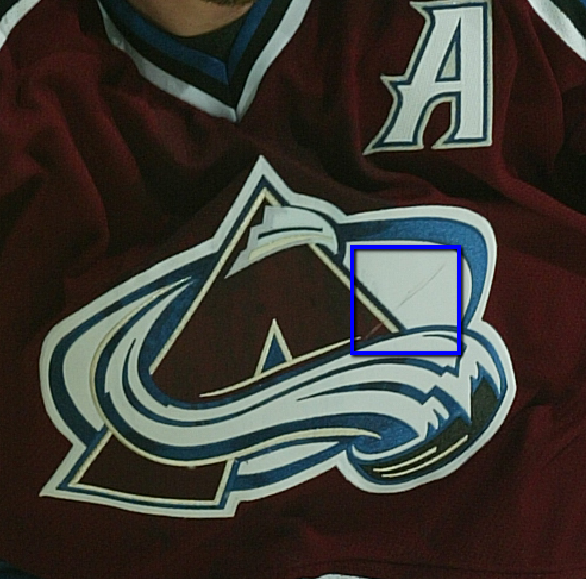 Once again, this jersey was worn in one game and I was able to match it to two images.  Very fortunate to have the match as well as this jersey in my collection.