Since I started blogging about the jerseys in my collection I have been able to access higher quality photos of some of those jerseys in action on the ice.  I am writing a series of updates with more details regarding these jerseys and hope you enjoy the stories.
The Original Post 
This post originally ran on May 22, 2010.  Click here for the original post with all of the details.  Here's the jersey one more time as well.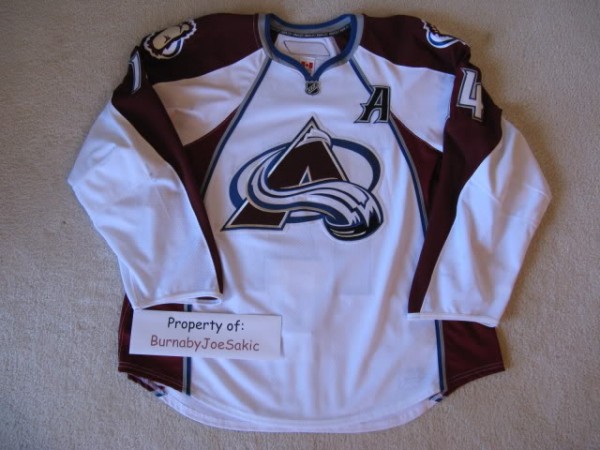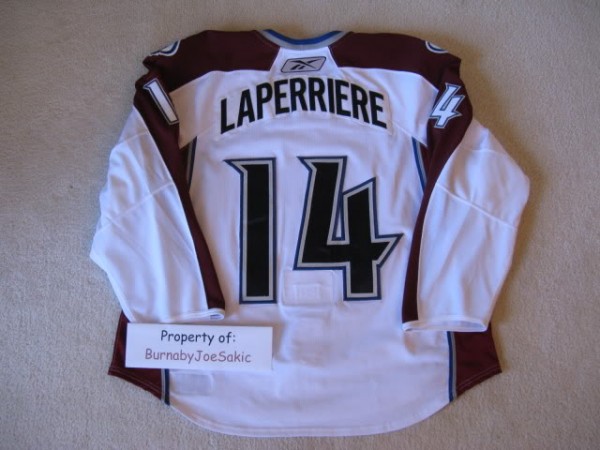 This jersey features one of the most prominent repairs on any jersey I own.  Not sure how it came to be, but most likely the tear happened during a fight with an opponent.  (I'm such a smart hockey person.)  Being as though Ian Laperriere is one of my favorite Avalanche players of all-time I'm really happy this jersey hangs in my collection.
The New Photomatches
I purchased a MeiGray photomatch with this jersey when I originally bought it.  MeiGray works with Getty Images to match your jersey to a photo.  It's kind of a cool thing to have with your jersey, but in the end it ends up being a bit expensive too.  So I decided to see if I could track down a high quality file of another picture of Laperriere in this jersey.  I discovered this image from the 2008 playoff series against the Minnesota Wild.  This picture shows off the left sleeve repair nicely.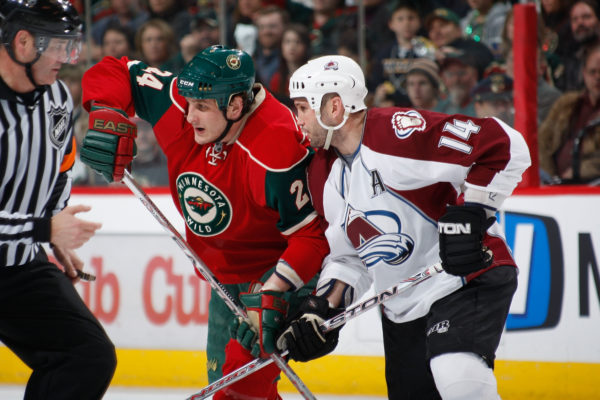 And the zoom on the repair.
Everyone loves Lappy and I love this jersey.  One more thing to like about this particular sweater is that it's a size 58+.  That means I can wear it to Pepsi Center for Avs games.  I didn't necessarily need a reason to like this jersey more, but that definitely helps.
Let's Go Avs.