Since I started blogging about the jerseys in my collection I have been able to access higher quality photos of some of those jerseys in action on the ice.  I am writing a series of updates with more details regarding these jerseys and hope you enjoy the stories.
The Original Post 
The original post for this jersey ran on May 30, 2010.  Click here to access that post with all of the details.  Here's the jersey one more time as well.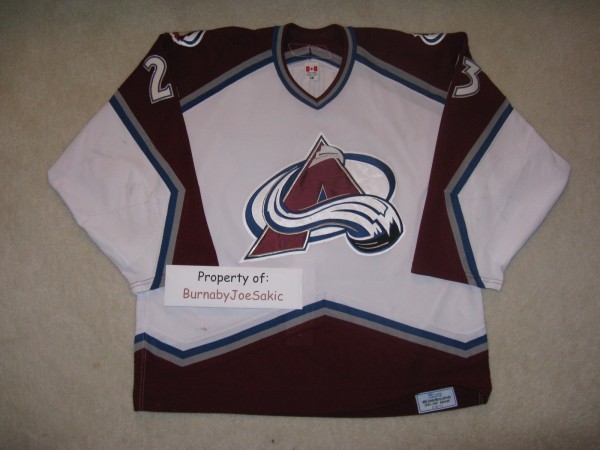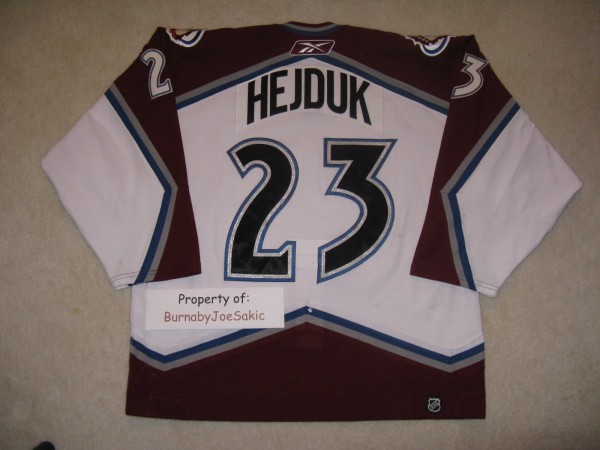 Milan Hejduk never played a very physical game so wear on his jerseys has a tendency to be on the light side.  That leads to tougher photomatches and that's okay.  I like the work.  One would think that a huge tear on the back of the jersey would be easy to match, but I never did find a match for that.  Go figure.
The New Photomatches
As I researched this jersey more I had to look for smaller things to match.  If my memory serves me correctly, I believe I saw the mark on the lower right side of the jersey in the image before I actually noticed it on the jersey itself.  That's rare.  Either way, check it out.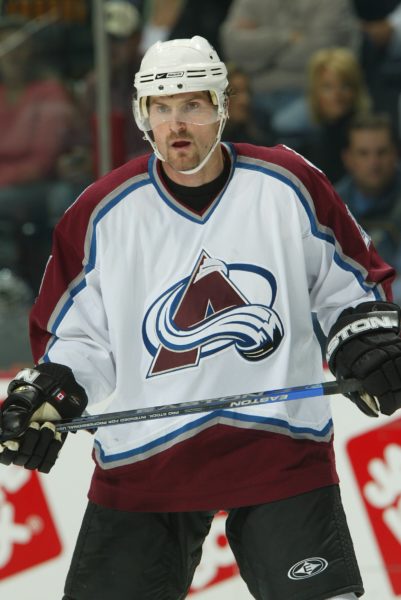 And the zoom in the bottom of the right side of the jersey.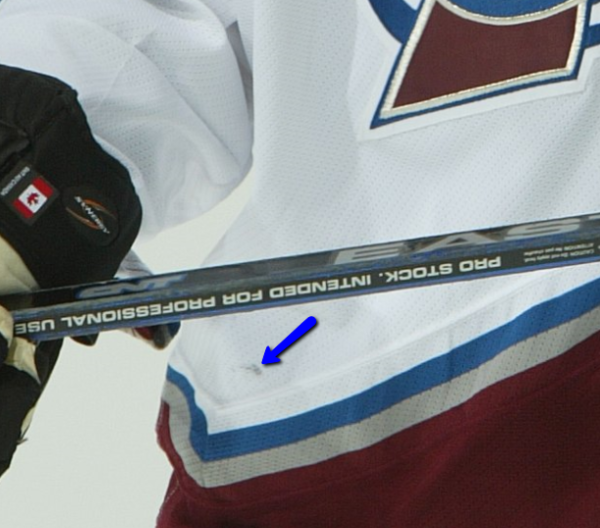 Find that mark on my picture above and we have ourselves a photomatch.
A pretty large rip in the back of the jersey should be an easy match, right?  Sometimes it's the smaller marks that pay off in the end.  This was one of those occasions.  All that really matters though (in the eyes of game worn jersey collectors), no matter how large or small, is the match.  And it always feels rewarding to have that match accomplished.