Since I started blogging about the jerseys in my collection I have been able to access higher quality photos of some of those jerseys in action on the ice.  I am writing a series of updates with more details regarding these jerseys and hope you enjoy the stories.  
The Original Post 
This post ran on July 28, 2010.  Click here to access the original post with all of the details.  Here is a look at the jersey one more time as well.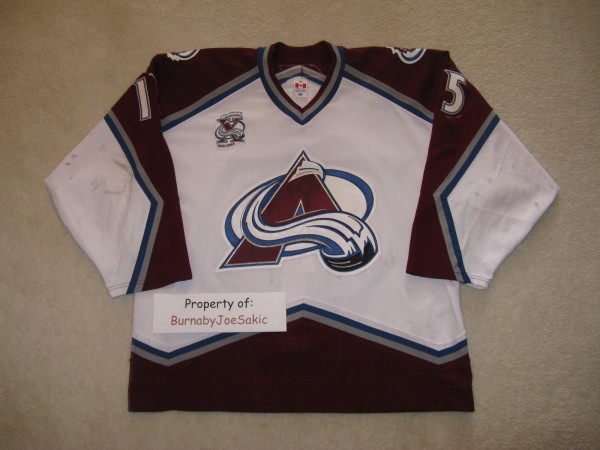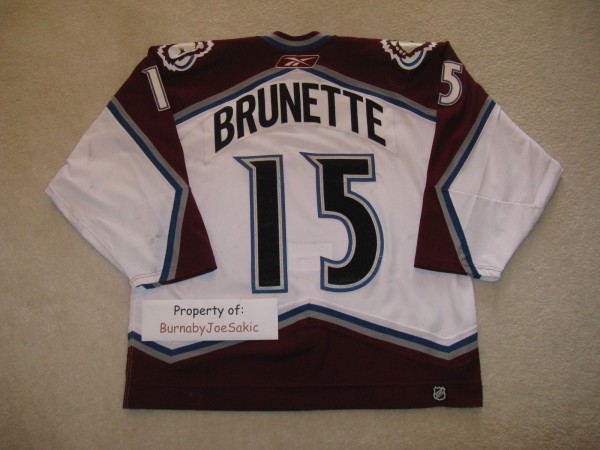 The history behind this jersey is really interesting.  It might be the most "historic" jersey I have in my collection.  I'm pretty sure this is the most beat up sweater in my collection as well.  As I've stated before, Brunette played a tough game and his jersey represents his style of play accurately.  That's always cool to see.
The New Photomatches
I was able to match this jersey to pretty much every playoff photo I ran across.  It's that beat up.  Here is one matches I discovered.
The original photo: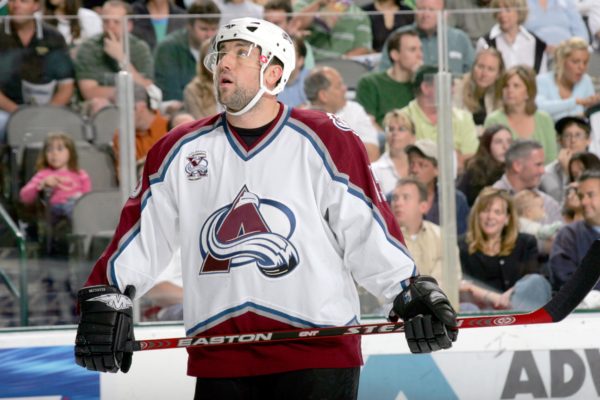 And the zoom on the crest.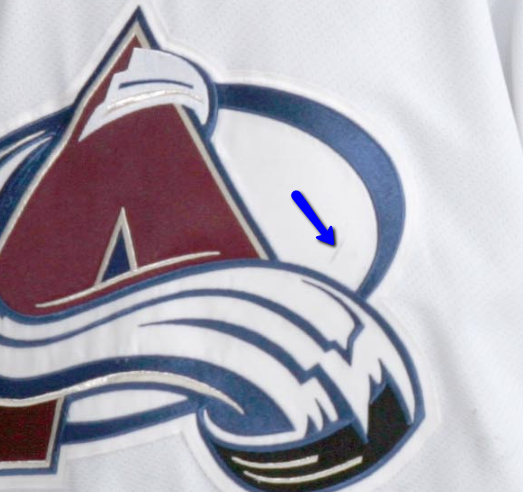 And my own picture of the match.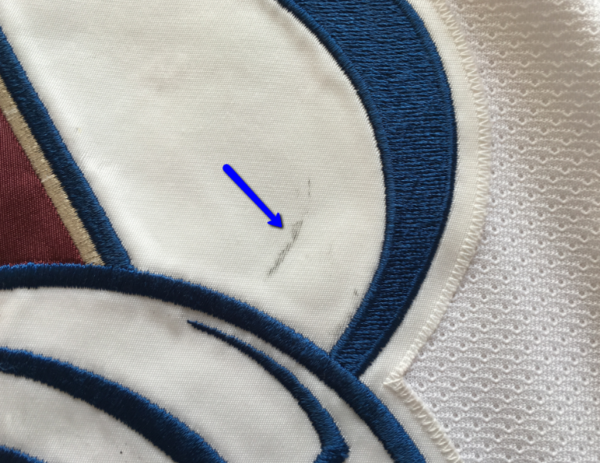 Here's the image of the big series-ending overtime goal in Dallas.  Perhaps the best part of the image (in addition to what happened just after it was captured) is the Stars fan in the upper right hand corner of the photo screaming in horror.  She knows that Marty Turco, as well as her team, are in big trouble.  I really love that.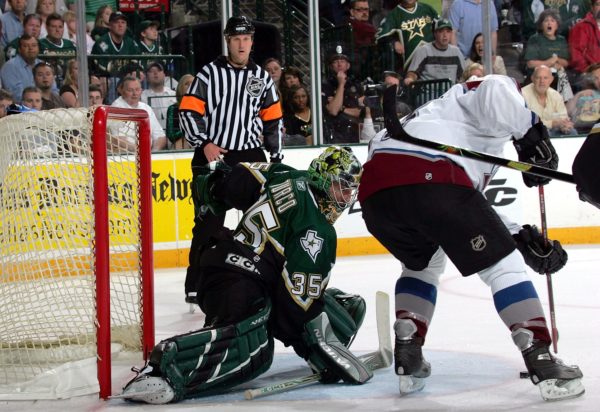 Here's the zoomed match on the right elbow.  Notice the hole and the mark.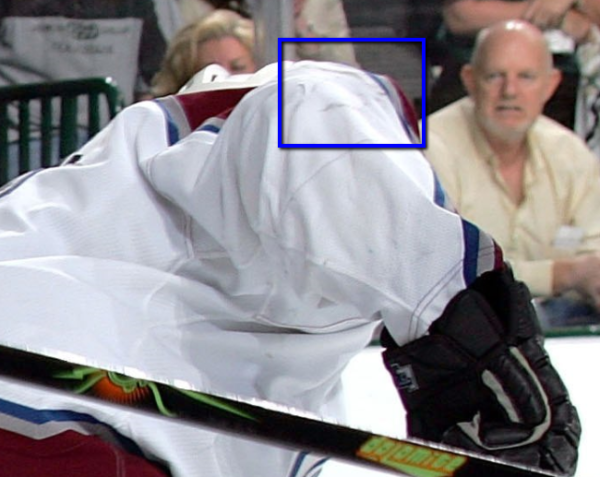 And my own pic of that same hole and mark.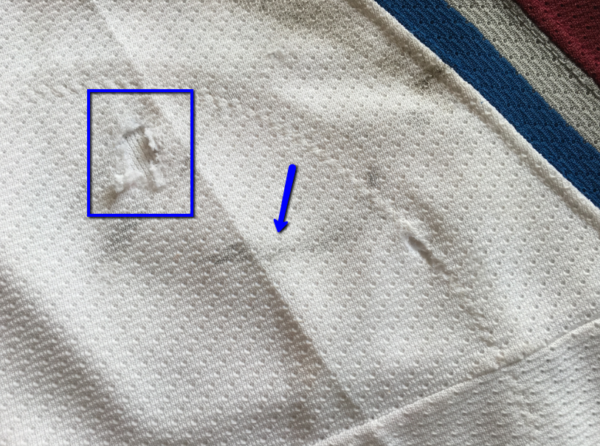 There are a lot of noticeable marks on this jersey overall.  There are a few too many to mention them all so I just thought I would focus (literally) on two of them.  This jersey also left its mark on Colorado Avalanche Hockey Club history.  That, in the end, is a really great combination.