Colorado Avalanche Hockey Club fans have gotten pretty used to trade deadline moves throughout the years.  Some of those moves have been larger than others.  Some are made to secure a spot in the playoffs.  Some are made to build for the future.  Some fill a hole on the existing roster.  Some are all of these things.  Some are none of these things.  Trades are complicated.
On February 29, 2016, the Avalanche acquired speedy forward Mikkel Boedker from the Arizona Coyotes for Alex Tanguay and prospects Kyle Wood and Connor Bleakley.  Only time will tell whether this trade was worth it for both teams.
Either way, I was excited to add this jersey to my collection.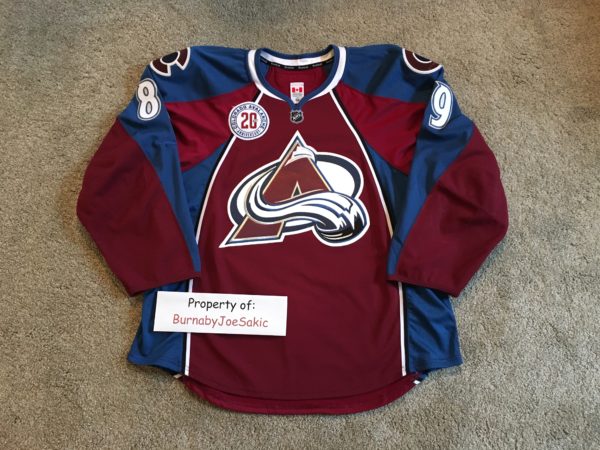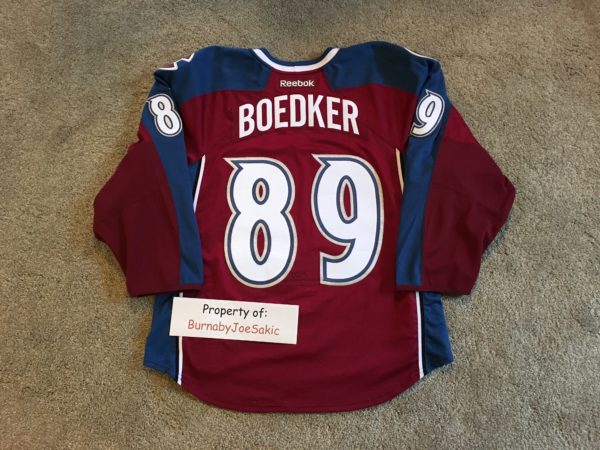 Avs Jersey Fun Fact: Mikkel Boedker is the first Avalanche player to wear jersey number 89 during a regular season game.
During the auction for this jersey I noticed a big repair on the right arm/elbow.  This was definitely intriguing.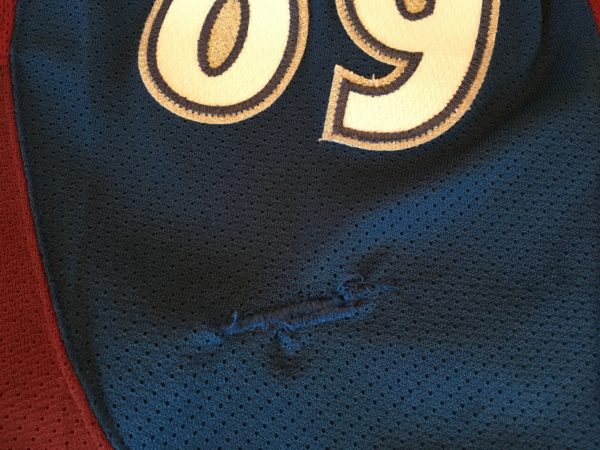 At that point I was thinking easy photomatch.  I ended up being wrong.  Not sure when or how that damage occurred, but I was unable to find one in-game picture of that repair.  Was I going to give up that easily?  Not a chance.
As I inspected the rest of the jersey for damage I came across this burn on the left shoulder Colorado flag "C."  Photomatch possibilities for sure.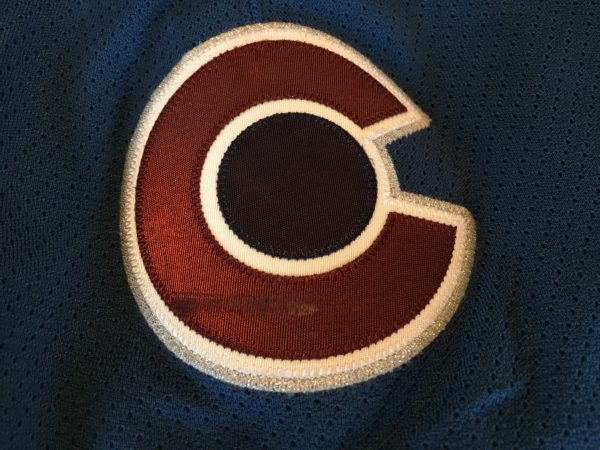 The burn on this patch reflects light amazingly well.  How well?  I was able to match it to over a dozen images.  Here are just a few of that dozen-plus.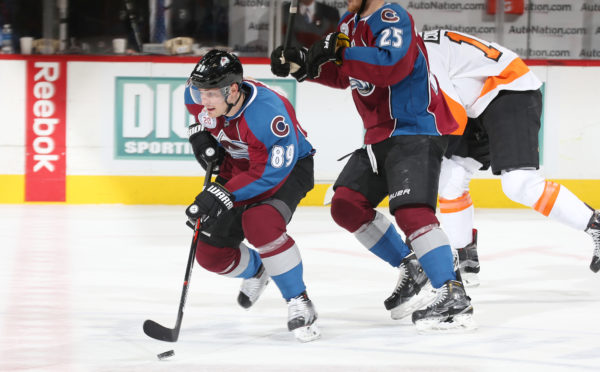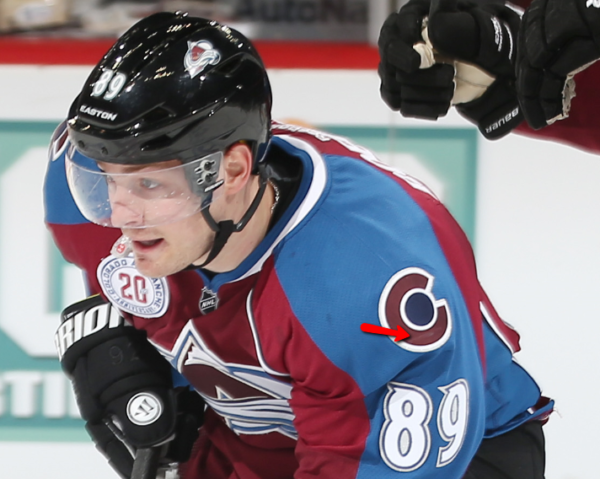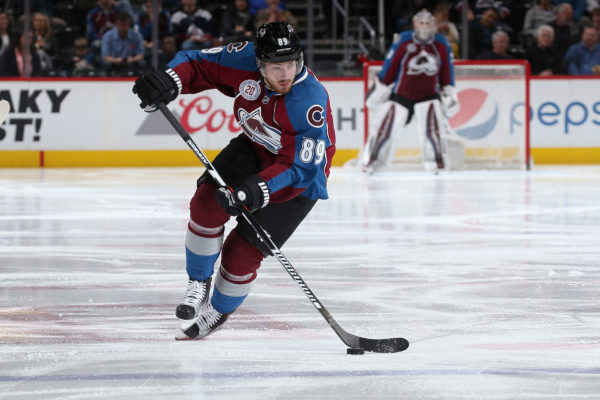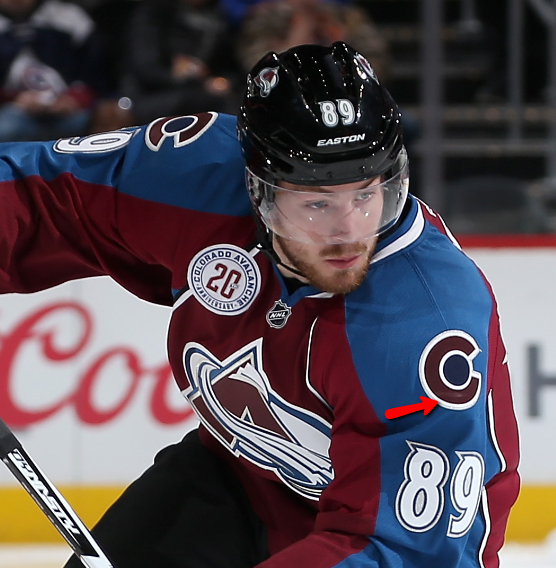 Not too bad at all for a jersey that saw action in only five games at Pepsi Center.
And based on my research, as well as this picture of Boedker skating by the bench after his first goal as a member of the Avs on April 3,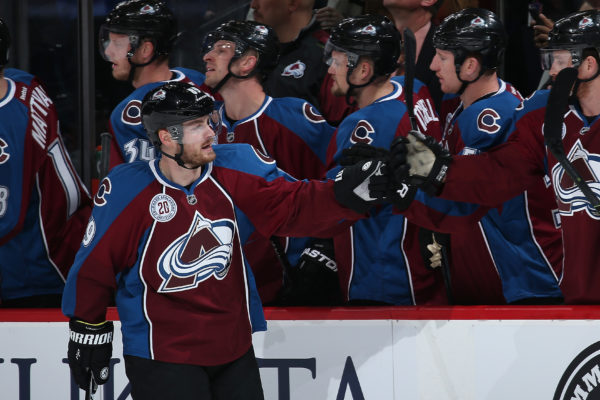 A quick zoom to show the burn on the shoulder one more time: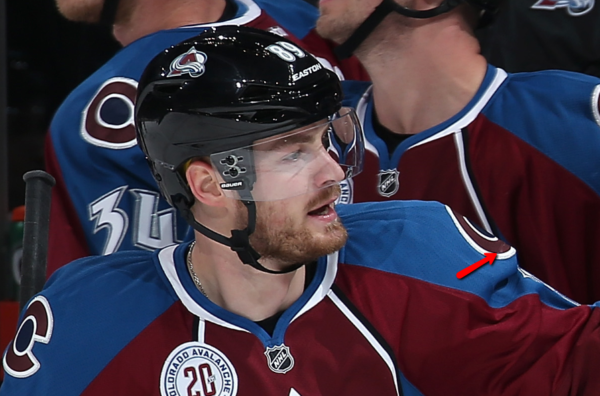 I can say, with confidence and proof, this damage happened sometime between warm ups and 13:10 of the first period (when he scored the goal.)  Jersey CSI work can be so much fun.
Will Boedker be back with the Colorado Avalanche next season and perhaps beyond?  I have no idea.  Will this jersey and its story always be welcome in my collection.  Most definitely.
Let's Go Avs.