You had me at "multiple team repairs…"
As mentioned in a previous AHP jersey post, besides the 2013 season being lockout-shortened, it wasn't the best season to be a Colorado Avalanche player or fan.  Second from the basement in the NHL is no fun no matter how we slice things.
But also, as mentioned in that same previous post, games (no matter how few) lead to game worn jerseys which lead to jersey history.  I like jersey history and I enjoy sharing my passion for jerseys via this blog.  All I needed was the description of the wear on this jersey and it was as good as sold.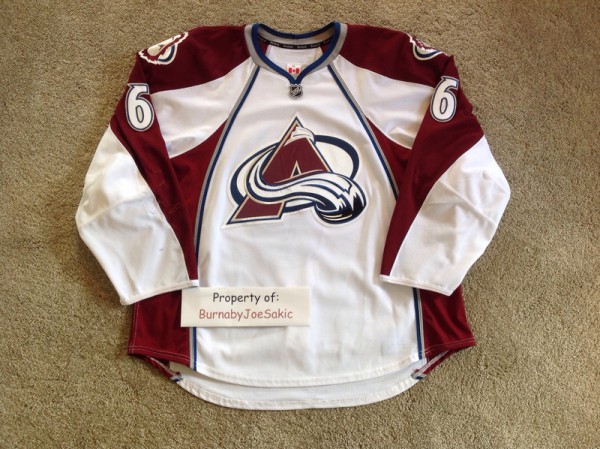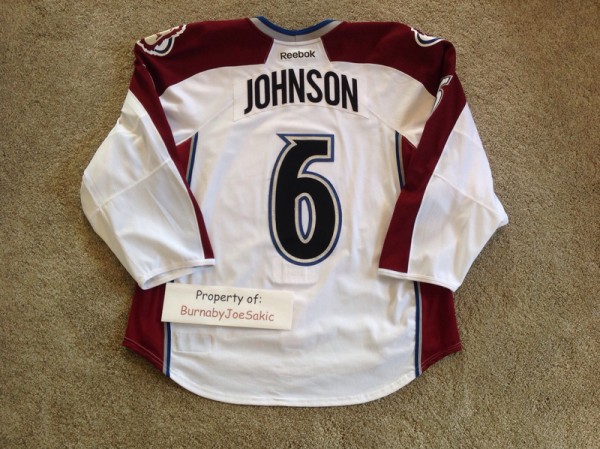 This is Erik Johnson's white set two jersey worn on the road during the last part of the 2013 season.  He didn't do anything particularly special while wearing it except for beat it up real bad.  That's why I really like that it's now part of my Avalanche jersey collection.
Johnson played in seven games and recorded zero points while wearing this jersey.  He left the seventh game against the Kings in Los Angeles on April 11, 2013 after just three minutes and 56 seconds of ice time after suffering a hand injury.  Johnson didn't return to the Avalanche lineup until the final game of the season on April 27 at Pepsi Center against the Wild.  This jersey was extremely well-worn for one that had only seen action in six games and change.  EJ was playing hard even though the team was struggling.  I/we like that a lot.
The official description from the listing from my friends at The MeiGray Group read, "This jersey has 2 team repairs on the left sleeve and 7 team repairs on the right sleeve."  That led me to photo match the jersey (details below) before I even purchased it.  That's fun.  Here's the left elbow with two+ team repairs.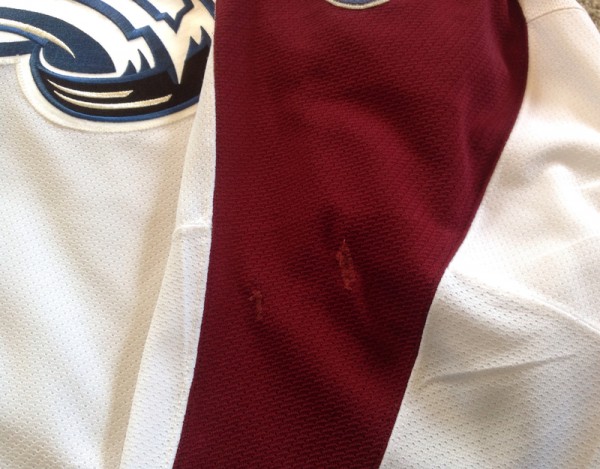 And here's the right elbow.  To use a jersey term, it's hammered.  Seven+ team repairs make it wonderful.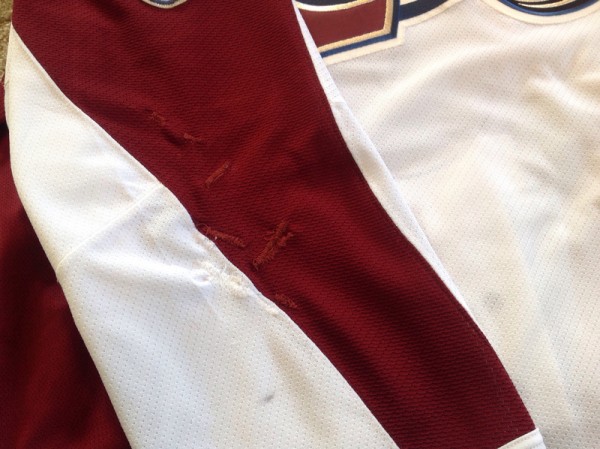 As per my usual workflow, I made my way to Getty Images to find pictures of Johnson wearing this jersey.  The game against the Ducks on April 10, 2013 in Anaheim had the best two examples showing the damage to the right sleeve of EJ's jersey.  Here's one image.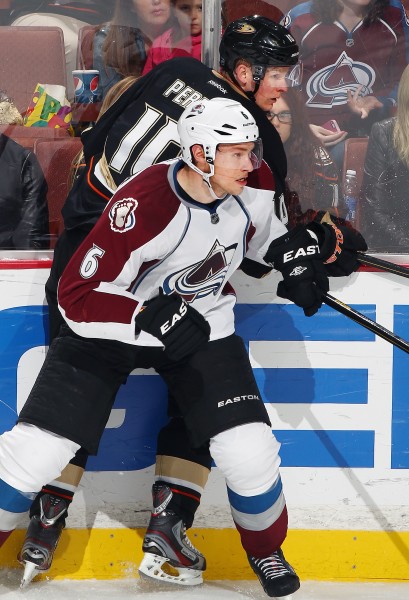 And the zoom on the right elbow.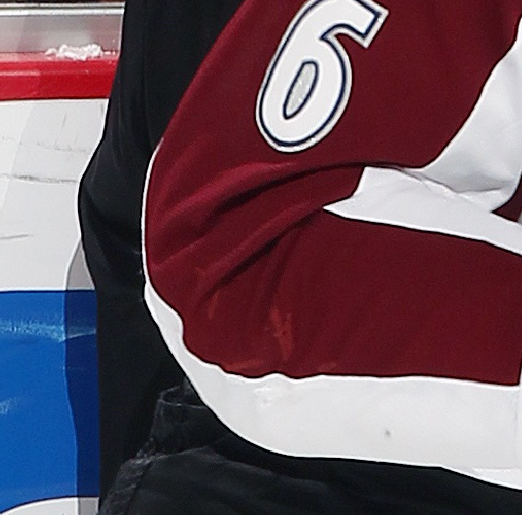 Here's one other image including a great shot of the right elbow.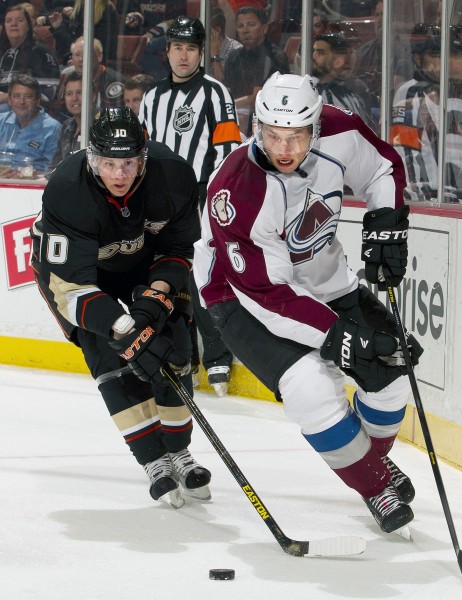 And one more zoom.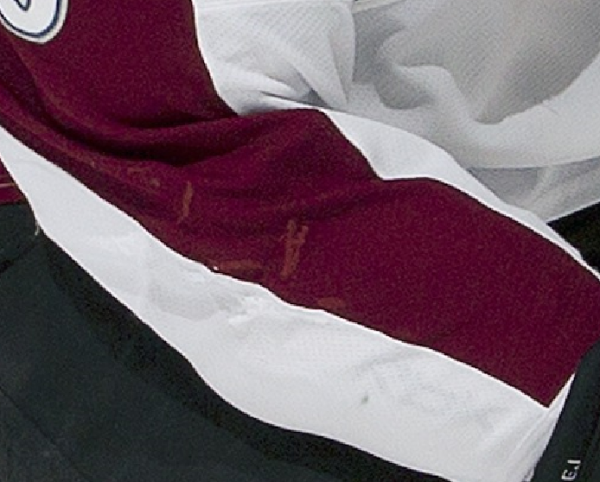 This jersey lacks the history that many of the jerseys in my collection possess, but that doesn't mean I like it any less.  The wear on this thing is as defined as any jersey I have acquired.  Big history or not, it still tells a story and I'm still proud it's mine.
So, second to last place or not, Let's Go Avs.