Podcast: Play in new window | Download | Embed
In this show, James "Tapeleg" Gralian and I wrap up the 2013-14 season, we break down the series against the Wild, we discuss who's up for postseason awards, we talk about who may be staying and who may be going, and we answer your #AskAHP questions.  Those topics and a whole lot more Avalanche stuff in episode #90 of The Avs Hockey Podcast.  Thanks for a great season Avalanche fans!
This is the Ryan O'Reilly edition of The AHP.  The Factor!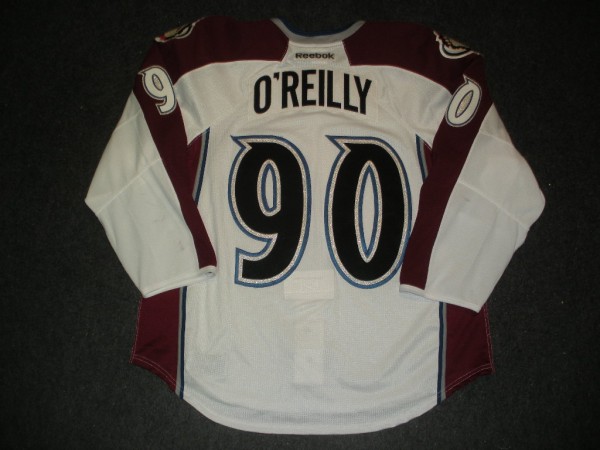 If you perhaps needed a reason to like Ryan O'Reilly more, here you go.  Loyal AHP fan Hersh O'Myster and his nephew go to many games together.  90 makes sure to make Chuddy part of his pre-game routine every time Chuddy is there.  Great stuff.
Teemu Selanne's "victory lap" after his last regular season home game in Anaheim featured someone the Duck fans will always love, the Avalanche's own J.S. Giguere.  Two champions and two class guys.
The Captain welcomes you to Denver.  Let's Go Avs.
Game 1 vs. Wild: Paul Stastny for the tie.
Game 1 vs. Wild: Paul Stastny for the win!
Game 2 vs. Wild: Jared Spurgeon wasn't quite prepared for the speed and the moves of Nathan MacKinnon.  Ouch.
Game 2 vs. Wild: One of the prettiest hockey goals you'll ever see courtesy of 29, 26, and 92.
Game 3 vs. Wild: The talk of the game wasn't the overtime thriller or Semyon Varlamov's 45 saves, it was this "hit" by Matt Cooke on Tyson Barrie.
https://www.youtube.com/watch?v=3qmQHevtAJA
Game 4 vs. Wild: P.A. Parenteau for the tie.  This is John Forslund's call from NBC Sports Network.
And Marc Moser's radio call call from Altitude Sports and Entertainment.
And Nathan MacKinnon for the win!
Thanks again for a great season Avalanche fans.  Let's do it again next season, shall we?