Podcast: Play in new window | Download | Embed
This is the Joe Sakic 88-89 Quebec Nordiques jersey: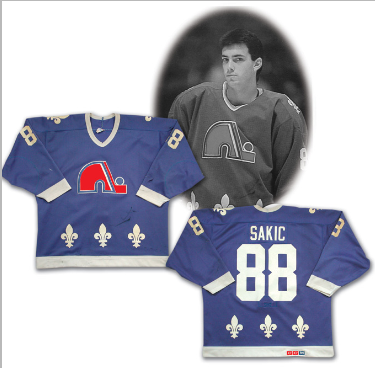 As well as the Peter Mueller edition of The Avs Hockey Podcast.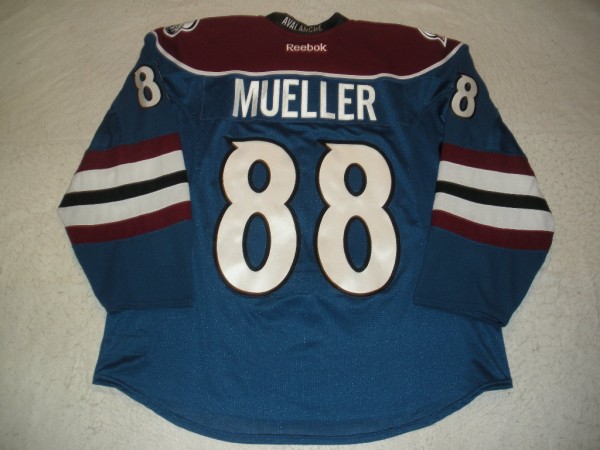 Informative Avalanche related links you'll be sure to enjoy:
March 2, 2014: Jay was #winning on #AvsHeader following the 6-3 win against the Lightning.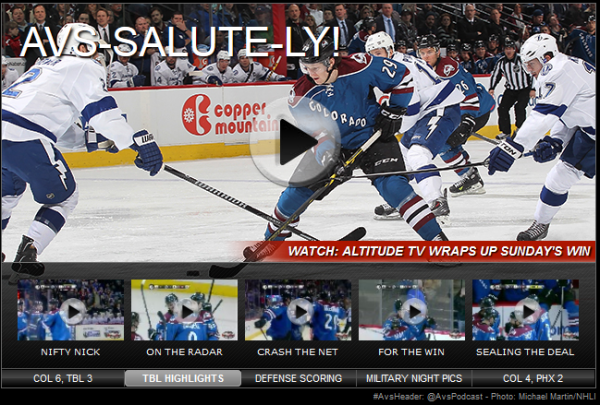 March 6, 2014.  Nathan MacKinnon passes Wayne Gretzky's point streak for an 18 year old with this assist.
Ryan Kennedy, from The Hockey News, says that Nathan is a lock to win the Calder Trophy.  You'll get no argument from us.
The Denver Post's Terry Frei describes Nathan MacKinnon's journey to Denver.
Imagine Avs:
James' response to Imagine Avs on his blog.
Big Buff, I'd like you to meet karma.  Karma, this is Big Buff.  Matt Duchene, FTW.  (Literally.)
Adam Proteau, from The Hockey News, votes Patrick Roy for the Jack Adams Award.  We agree, again.
The Denver Post's Adrian Dater's piece on Patrick Roy and what Roy has brought to this Avs team.
Roy McGregor, from The Global Mail, writes about Nathan MacKinnon and what he has to prove.
Pierre LeBrun, via ESPN.com, discusses Patrick Roy's success and how it hasn't surprised Roy's former coaches at all.
Puck Daddy's post on Patrick Roy returning to Montreal.
Backhand Shelf's Justin Bourne gives some much deserved love to Ryan O'Reilly.
John Mitchell slammed into the boards on March 19 against the Canadiens.  OUCH.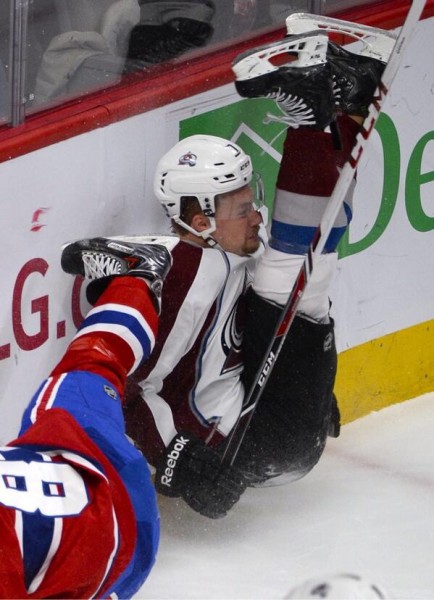 Friends don't let friends bang on the glass at hockey games.
https://www.youtube.com/watch?v=tHae-jr30X0
Jiggy and retirement.  The Denver Post's Adrian Dater talks with 35.