Podcast: Play in new window | Download | Embed
In this show, James "Tapeleg" Gralian and I cover all the games since our last podcast (including some Olympic hockey), we honor Milan Hejduk and his career with the Avalanche, we discuss the possibility of an outdoor game to be hosted in Denver next season, and we showcase Semyon Varlamov's new skill of making glove saves with no stick, a screen from his own defenseman, and his mask half on.  These topics and much more Avalanche and hockey stuff in episode #87 of The Avs Hockey Podcast.
Thank you, as always, for joining us Avalanche fans.
This is the Pierre Turgeon edition of The AHP.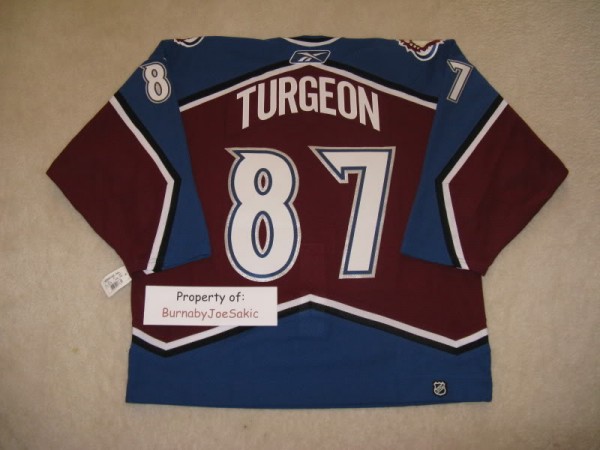 Links referenced in the show:
Former teammates making sure that the memory of Elizabeth Turgeon lives on.
Patrick Bordeleau takes himself out of the play.  He's been to the Jay Vean Hockey School for sure.
Matt Duchene takes a monkey off his back with this goal against the Nashville Predators.
The seemingly annual "Attendance Woes" column from the Denver Post, this year from Terry Frei.
James' response on his blog to Frei's column on attendance.
Another Ref Cam, this one from the Stadium Series game between the Rangers and Devils.
There is a possibility of a Stadium Series game here in Denver next season.
A New York Times article, by Pat Pickens, describing how Patrick Roy has changed this Avs team.
The slash which cost Erik Johnson two games.
Varly: Lack of a stick, a screen from Cory Sarich, and his mask being a mess was still not enough to keep him from making this glove save against the Phoenix Coyotes.
Where will Paul Stastny go, if anywhere?
The CBC helps us make some sense out of this season's new playoff format.