Podcast: Play in new window | Download | Embed
In this podcast, my co-host James "Tapeleg" Gralian, from "The Rink Podcast" and I break down the largest happenings in the 13 games since our last show.  We talk about Gabriel Landeskog's charge for the Calder Trophy, Matt Hunwick's solid play as of late, Greg Sherman's solid performance at the trade deadline, and how we'd rather not have a certain Denver Post writer be our voice as Avalanche fans.  Those topics, as well as all kinds of other Avalanche stuff in episode #72 of The Avs Hockey Podcast.  Thank you very much for joining us Avalanche fans.
This show is brought to you by the number 72.  This is Joel Chouinard's jersey that was made for him to wear during the 2009-2010 season.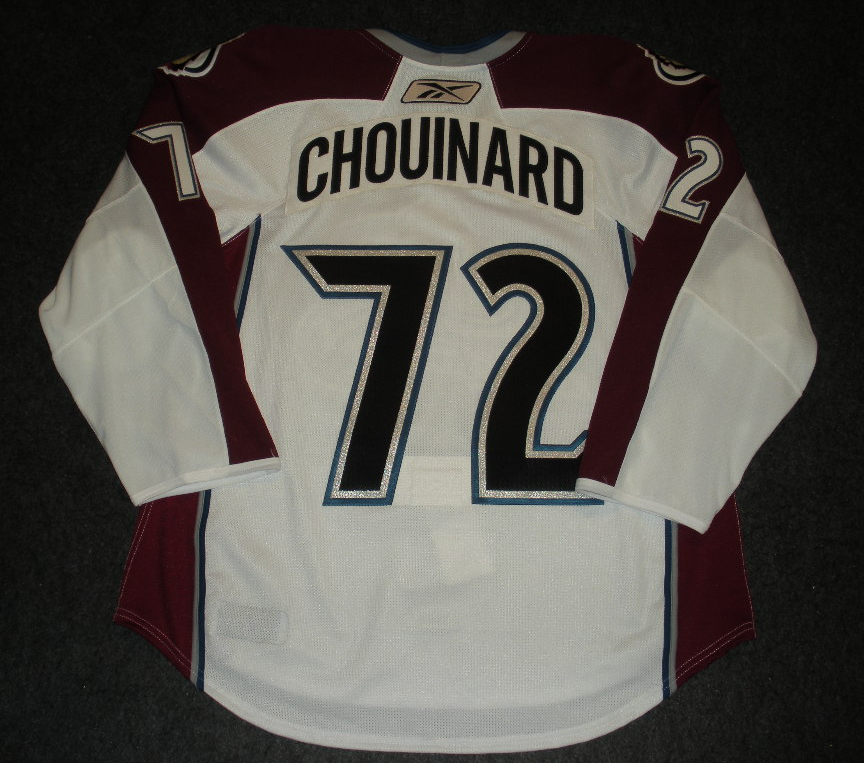 Links of interest regarding this podcast:
Gabriel Landeskog is getting all kinds of positive attention from the media.  Nicholas J. Cotsonika from Yahoo! Sports had this to say about the Avalanche's super-rookie.  Puck Daddy's Greg Wyshynski says just give the Calder Trophy to 92 already.
Blake Comeau, I'd like you to meet my friend Gabriel Landeskog.  He prefers a physical game.  BOOM!
Avs get smoked 5-1 by the Pens at home on March 3, Dater strikes again.  Then he backed off just a little bit.