Podcast: Play in new window | Download | Embed
In this podcast, James "Tapeleg" Gralian, from "The Rink Podcast" and I discuss almost everything that happened since our last show.  We break down the trades the Avs made and how they may impact this season and beyond, we discuss the team's lack of 5-on-3 power play time this season, Paul Stastny's improved play as of late, the new Avalanche "king" Milan Hejduk, and the Avalanche's new super rookie, Gabriel Landeskog.  Those topics and much more Avalanche stuff in episode #71 of The Avs Hockey Podcast.  Thanks, as always, for joining us Avalanche fans!
Episode #71 is the Patrice Brisebois edition of the show.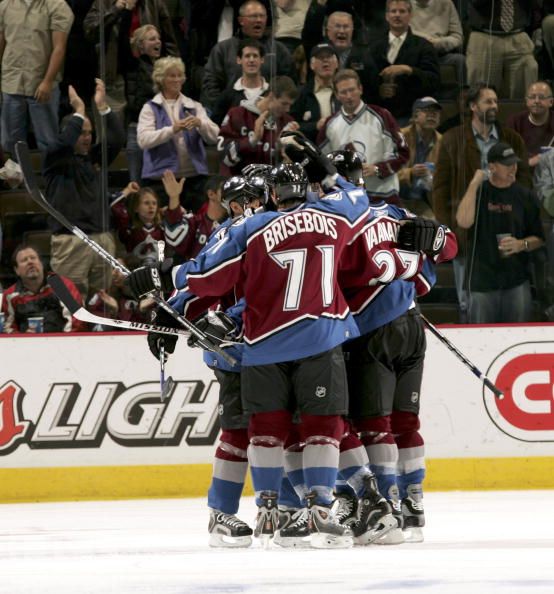 Two minutes and one second of 5-on-3 the entire season so far?  Read this tweet from Marc Moser and weep.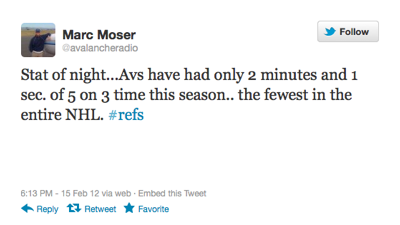 Congratulations to Milan Hejduk who became the Avalanche's team leader in games played on February 15.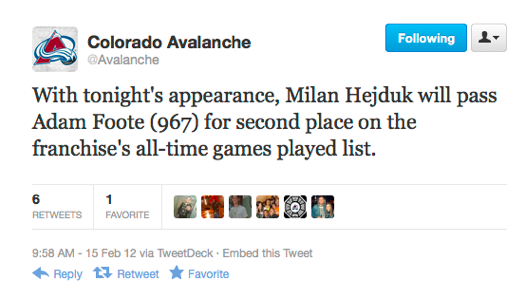 Kyle Quincey had some interesting words about the Avalanche organization soon after his trade to the Lightning, then the Red Wings.  Read them here.
Kyle Quincey then apologized.  He's still cool with us.
James was wrong about Steve Downie, so far, and that's quite alright.  Check out his initial reactions on the trade here.
Is the Avalanche now functioning as a small market team?  The Denver Post's Terry Frei seems to think so.  Read his thoughts here.