The 2004 NHL All Star game, the 54th edition of the mid-season classic, was hosted at the Xcel Energy Center in St. Paul Minnesota.  It was a memorable one for Avalanche as well as jersey fans for a few different reasons.
The first reason for me, and be sure you're sitting down because this is going to shock you beyond belief, was the jerseys.  Classic style and color.  There's just something about the diagonal lettering on the front of jerseys that people enjoy and prefer.  The patch on the shoulder that indicates the player's team is something that has been lacking the past few years.  Many fans, myself included, miss that small but very noticeable touch.  Here's a 2009 Western Conference All-Star jersey that I'll eventually have made into a Milan Hejduk.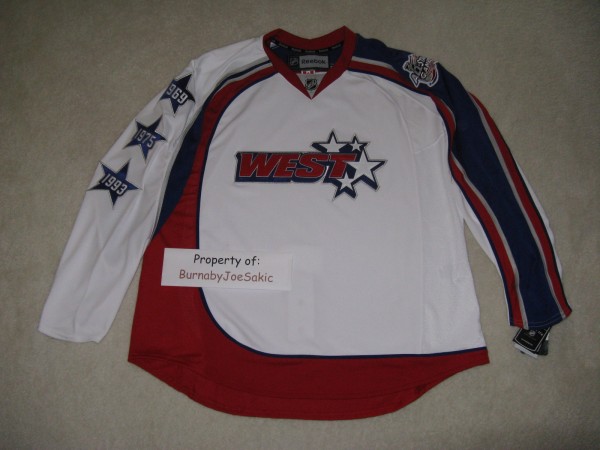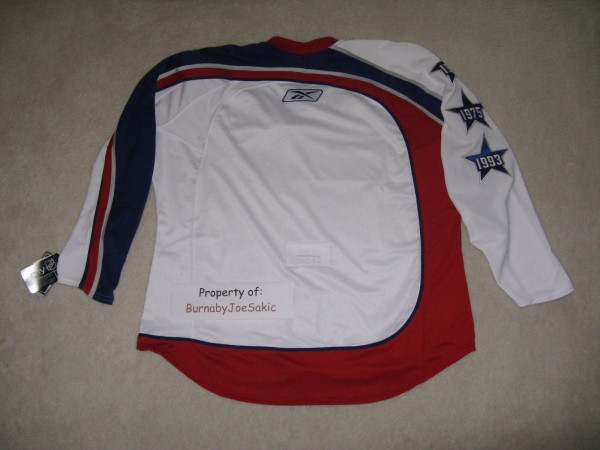 Throughout the years I have been able to find two of the 2004 Western Conference All-Star jerseys in a size 56.  One was a Joe Sakic (two huge shockers in one AHP post!  Are you kidding me!) that I found on eBay which as already customized.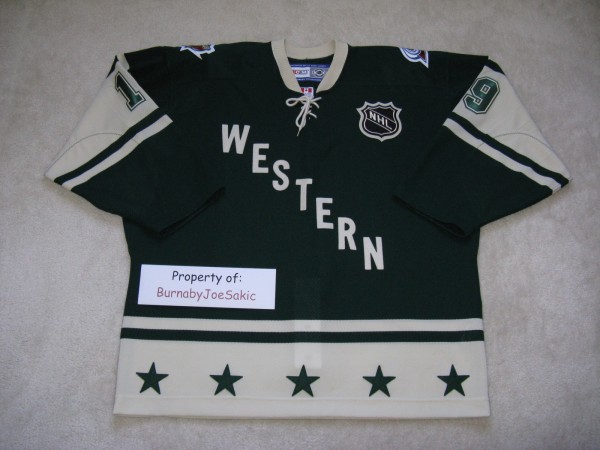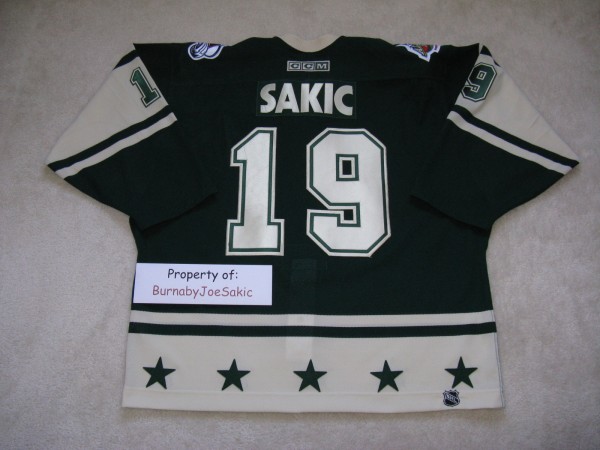 The other was a blank jersey that I had made into a Rob Blake.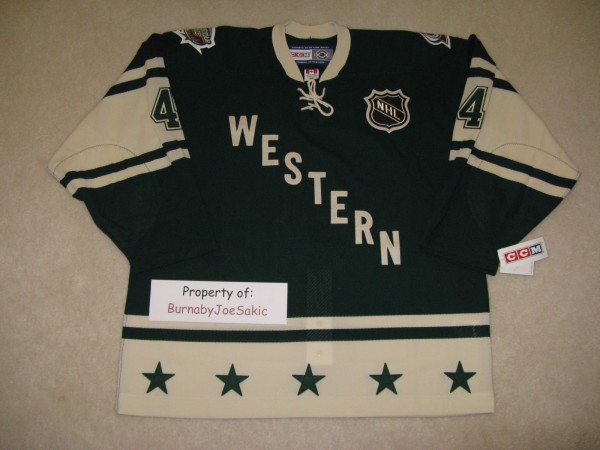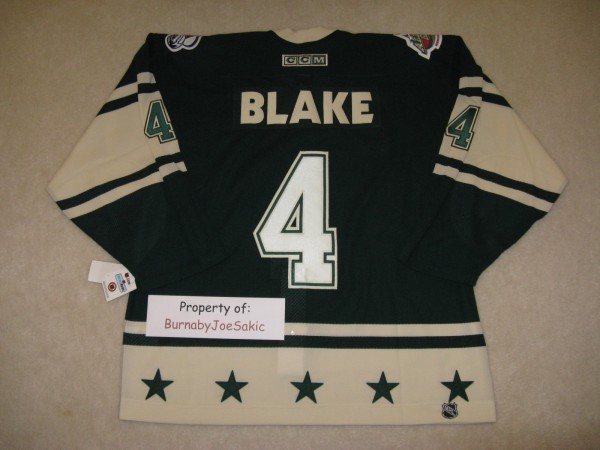 If I ever find another blank in a size 56 I have the option of making it an Alex Tanguay.  Once again, there are always jerseys to make and that's the fun part of collecting.
Another reason why this particular game was memorable was Joe Sakic's MVP performance.  The Western Conference lost the game, but Sakic scored one goal in each period to steal the show.  Just another trophy for the old trophy case and another honor to add to his already impressive resume for our beloved Joe Sakic.
So these jerseys have that clean classic look to them and they're associated with some good memories.  Ask any jersey collector about that combination and they'll tell you that jersey is sold (or it's already in the collection anyways.)