Podcast: Play in new window | Download | Embed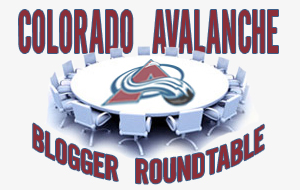 It's almost Avalanche season, so it's also time for the 4th Annual Avalanche Blogger Roundtable.  Details about what this is all about is on the Mile High Hockey Blog right here.  Thanks to David and the crew from MHH for having me be a part of this again this season.
In this show I'll cover day one of the questions, which include:
Over the last two seasons, the Avalanche rank 27th in total attendance, averaging 14,688 fans or about 82% of Pepsi Center capacity.  It seems like we're light years away from the 487-game sellout streak that ran from 1995 to 2006. What, in your opinion, is the biggest cause behind this drop in attendance?  Here are the responses from the bloggers on MHH's site.
The Avalanche had 61 major penalties last year which is the most by any Avalanche team since the 1998-1999 club that featured Jeff Odgers, Warren Rychel, Adam Deadmarsh, Wade Belak and Scott Parker and only six teams had more majors last season. We know about the speed and skill that this young team possesses…do we give the toughness enough credit?  Here is a link to the responses from the bloggers on MHH's site.
Craig Anderson started a franchise record 71 regular season games for the Avalanche last season. Does Anderson need to have a similar workload this year in order for the Avs to make the playoffs again?  Responses from all of the other Avs bloggers is here.
Day two coming will be coming at you soon.  There's a lot of great insight within these posts by a passionate group of Avs fans.  Check out as much as you can.  You'll be happy you did.