Just for the record, I have written about "one game wonders" before.  These are jerseys that were patched for one NHL game and one NHL game only.  The Avalanche have worn jerseys like this on a handful of occasions during their existence.  Here are examples from two of those games:
Ben Guite's game issued jersey that was made for him to wear during a game against the Lightning on January 5, 2007.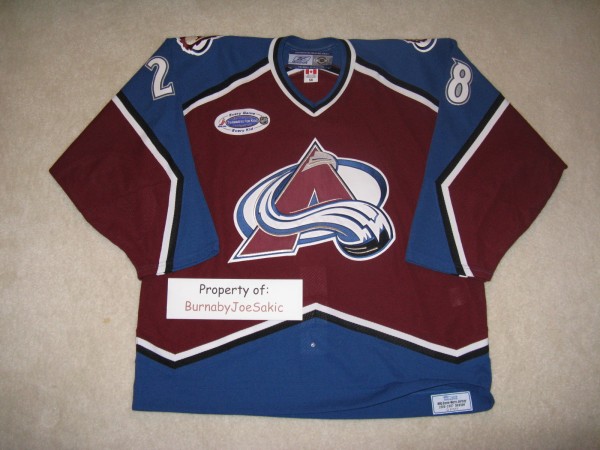 The story behind this jersey was covered in a previous post on my blog found here.
Quick side note… I had a couple of authentics made into jerseys worn that night as well.  Here's the Paul Stastny for reference: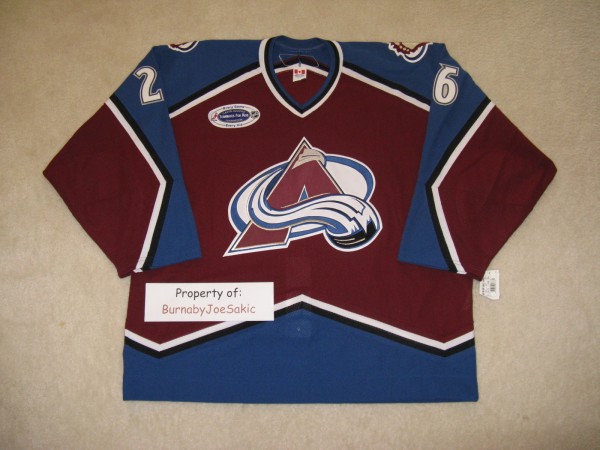 There's this patch as well, worn only on October 1, 2009 to honor the greatest Avalanche skater we've all known.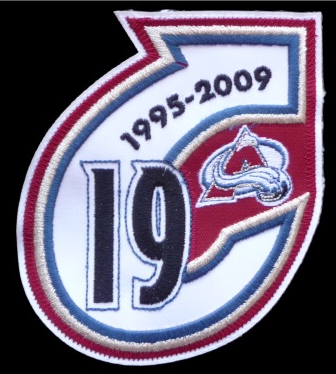 I have three of these patches just waiting for jerseys to go on, and for my next trick, I'm going to track down some blank Reebok Edge jerseys to put them on.  It may be a while before those jerseys end up in my collection, but believe me when I say that this is simply a matter of time.
This jersey though, is another type of one game wonder.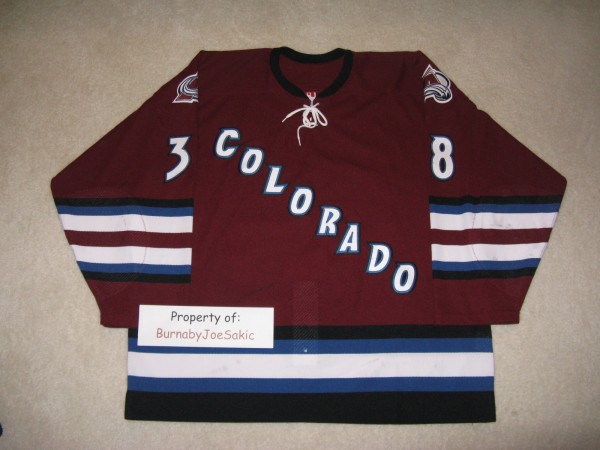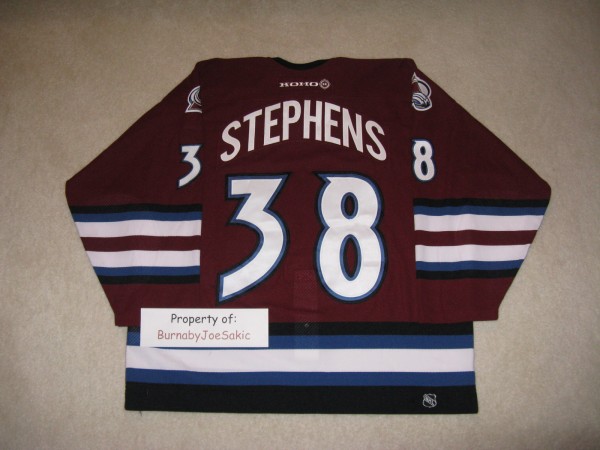 Charlie Stephens played in exactly six games in his Avalanche career and all of those games happened fairly early in the 2003-2004 season.  The most important of those six games, when it pertains to this particular jersey, was the game against the Minnesota Wild on November 4, 2003.  By process of elimination in my research, this is the only game this jersey was worn in.  As I searched my media guides and images sites, such as Getty Images, I came across this search which excited me as soon as I got there.  There is NOTHING like seeing the jersey you own in action on a website or in a YouTube video.  The only thing I can't match is this stick mark on the front right side of the jersey.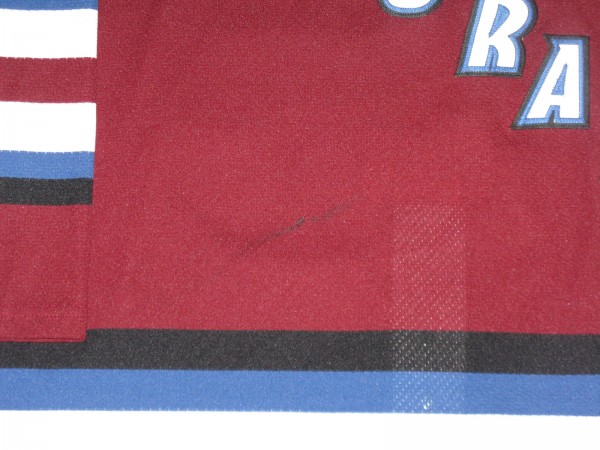 I guess that mark must have been made a little later in the game.
The one thing that's pretty pleasing about this jersey is the amount of game use it shows for only being worn in one NHL game.  There are the marks on the bottom front of the jersey.  Check those out on the image of the front of it earlier in the post.  And also notice the game use on the sleeves as well.  Here's the right sleeve: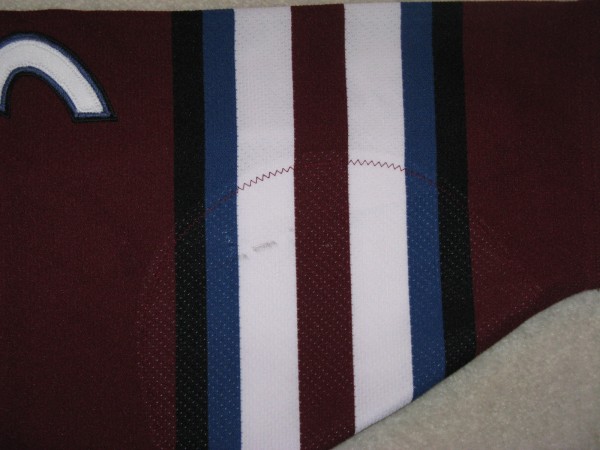 And here's the left sleeve: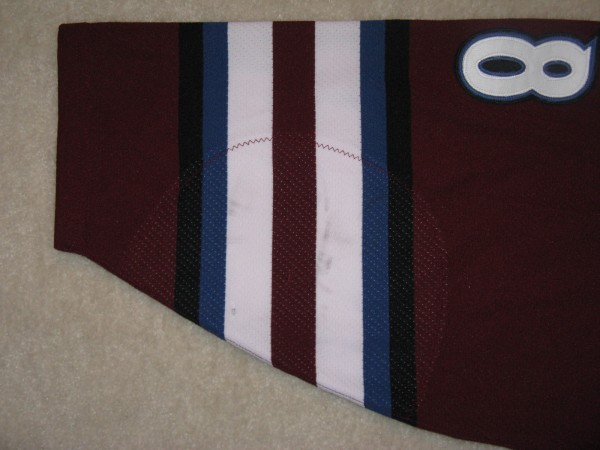 So in the grand scheme of things when it comes to all of the players that have worn an Avalanche jersey, Charlie Stephens is pretty much just a blip on the radar.  But when it comes to my collection, I was excited to add a different type of "one game wonder" to the old jersey closet.