Just over one year ago, as I type this, Steve Konowlachuk was hired as an assistant coach of the Colorado Avalanche.  Many people, by then, had forgotten how quietly his playing career ended with the Avalanche in late September of 2006.  Konowalchuk was forced to retire due to a heart condition just before the 2006-2007 season was to begin.  He played 97 games with the Avs and scored 54 points in those games.  He was a true power forward and played with a lot of heart, no pun intended at all.  His retirement created space on the roster for a young second round pick from the previous year's draft named Paul Stastny.  I suppose everything that came from Kono's retirement wasn't bad, but it was still sad to see a career like his end like it did.  Most players say that ending things on your own terms is all they ever want, but sometimes things just don't work out.
Konowalchuk's retirement also led to this jersey making its way to my collection.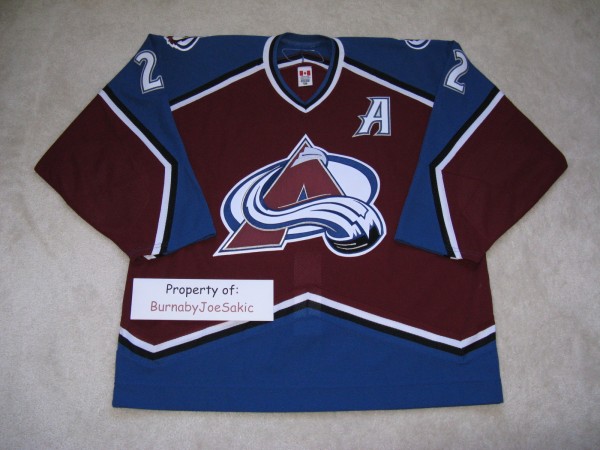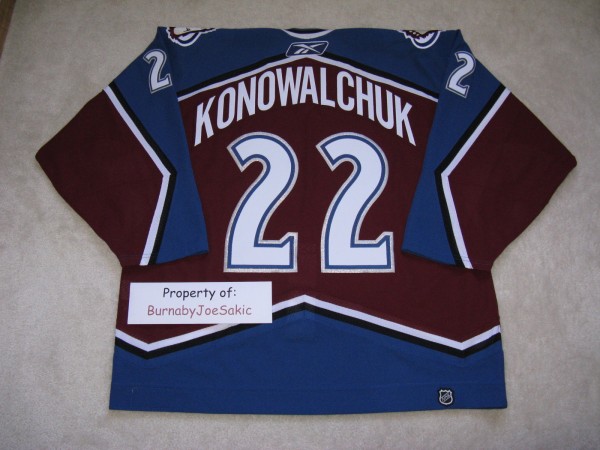 This is one of the jerseys that was made for Kono to wear during the 2006-2007 Avalanche season, a season that he wasn't healthy enough to play in.  I love the fact that it was the first size 58 Avalanche jersey in my collection and I also love the alternate captain's "A" on it.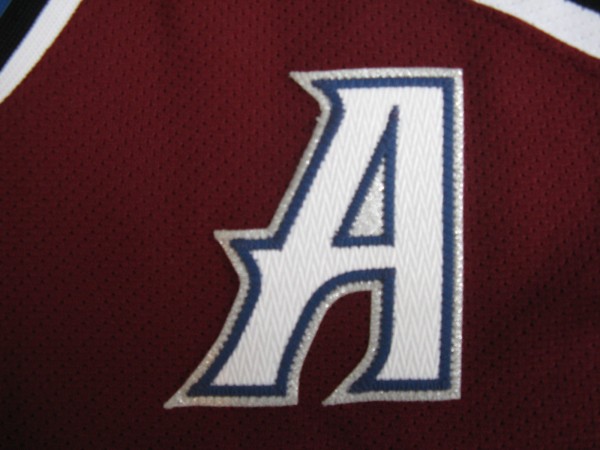 These aren't given to just any player on hockey rosters, they are given to players that earn them.
I proudly wear this jersey to games at Pepsi Center for two big reasons.  First, Steve Konowalchuk is actually in the building.  That's always cool.  And second, I watched Konowalchuk play hockey plenty long enough to know that he would have worn it with pride if he would have had that opportunity.