I've made it clear so far that every jersey has a story.  Things that help tell that story can include, but aren't limited to: game wear, patches, a jersey style, etc.  Here's a jersey that tells its story with its number.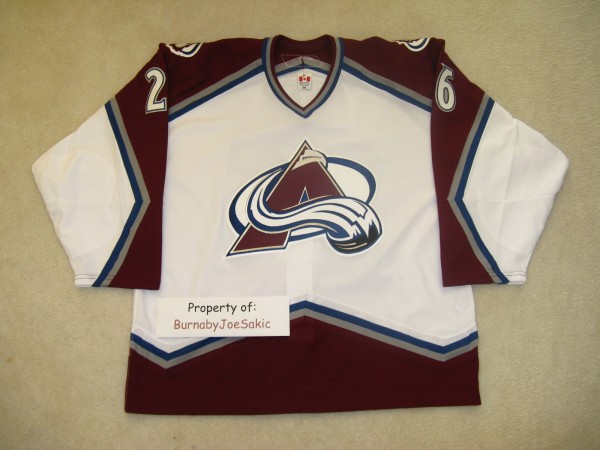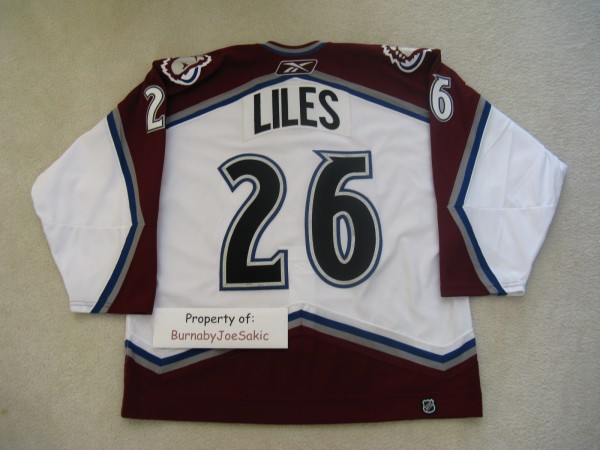 You may be thinking, I thought Johnny "Hot Pocket" wore number 4.  He does, and has for the past few seasons.  John-Michael Liles wore jersey number 26 for his rookie season in 2003-2004 and for his sophomore season in 2005-2006.  Rob Blake wore jersey number 4 for the Avalanche for those two seasons and in seasons prior for the Avs.  During the 2006 offseason, Rob Blake signed with the Los Angeles Kings.  Then, a fellow by the name of Paul Stastny joined the Avalanche in 2006-2007.  Stastny wore number 62 for the first handful of games during his rookie season.  His optimal situation would be to wear his Dad Peter Stastny's number 26 which he wore when he played for the Quebec Nordiques.  John-Michael Liles called Rob Blake to make sure taking Blake's old number 4 was cool with him and Blake had no issues with it.  Then the big number switch was made.  This jersey was made for Liles to wear during the middle part of the season, as indicated by the markings on the tag below.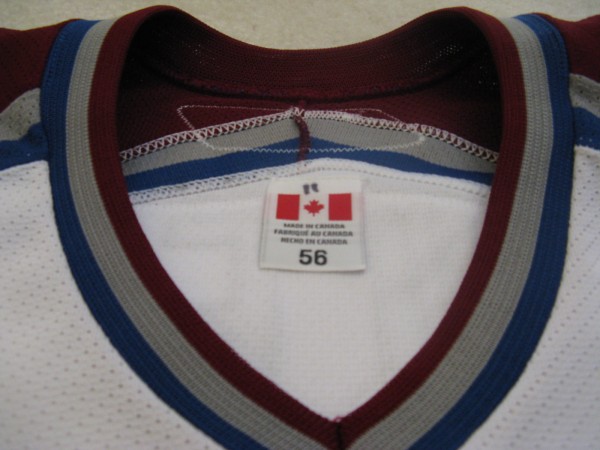 The two markings on the top of the tag mean that this is a set 2 jersey.  It's also a game issued jersey.  Game issued jerseys, most of the time, become available when a player gets injured and cannot play for an extended amount of time or if a player gets traded from a team.  This is a rare game issue because players don't change their numbers in the NHL very often at all.  I'm happy this jersey is hanging in my closet and also excited it has such an interesting story to go with it.