Ask any person who loves jerseys about patches.  Patches just add to the story of a jersey.  Sometimes they tell of the season the jersey was worn: like this one,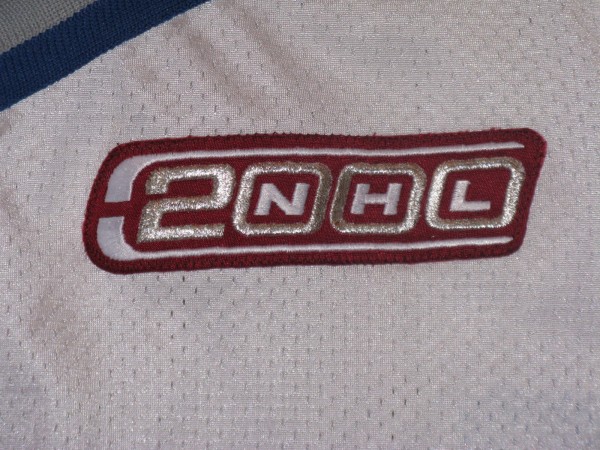 or this one,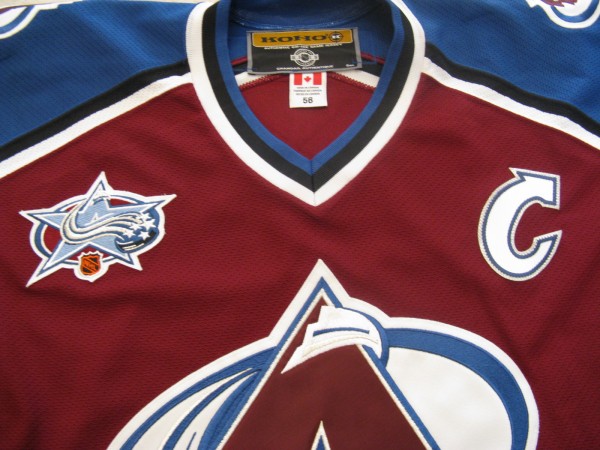 or this one too.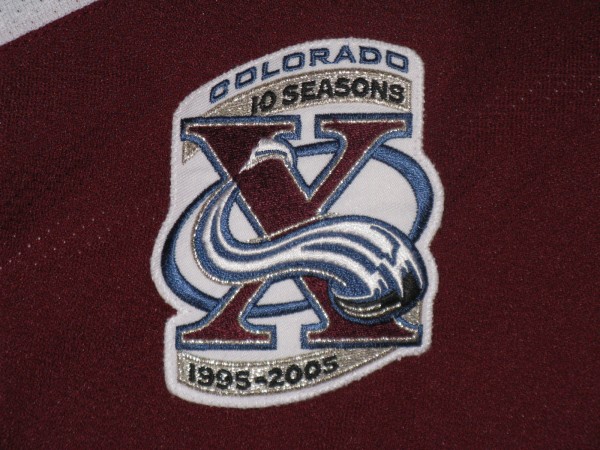 Sometimes they say whether a team is playing for the Stanley Cup (as well as bring back great memories): like this one for example,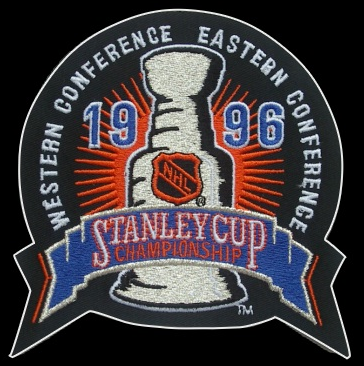 and this one.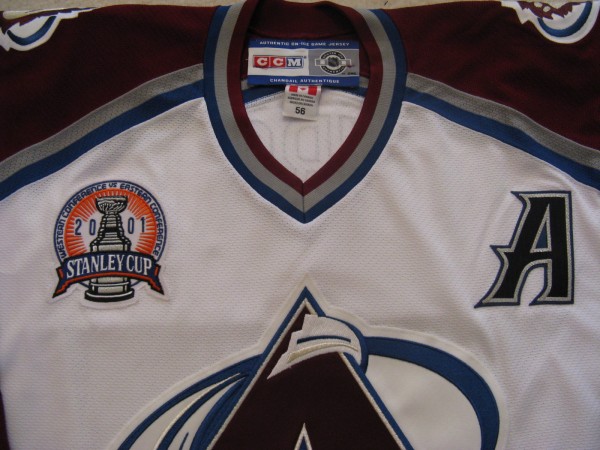 Sometimes they're worn to honor a player for a certain amount of time: like a game, sort of like this one.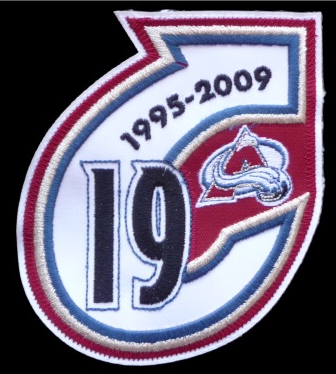 The jersey below is one of those jerseys.  The patch tells the collector all they need to know about when and where this jersey was worn (or made for a player to play in it anyways.)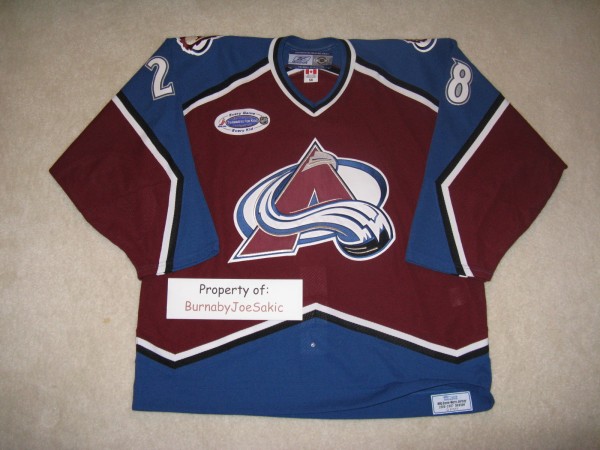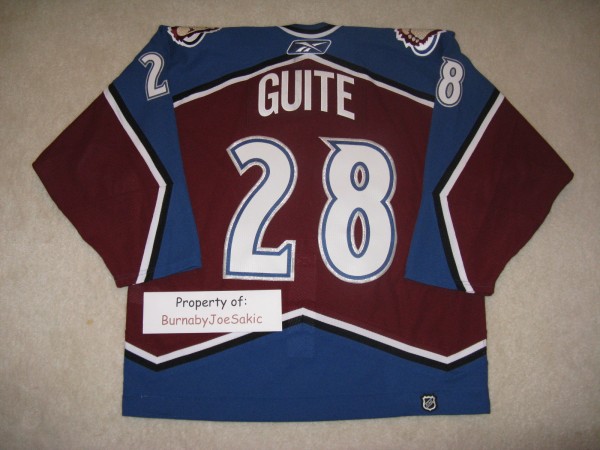 This is a Ben Guite game issued jersey that was made for him to be worn on January 5, 2007 against the Tampa Bay Lightning at Pepsi Center.  Garth Brooks' Foundation, Teammates for Kids, created a partnership with the NHL and auctioned off every player's jersey from that few nights of play in the league.  This jersey was part of that auction, then ended up back on Meigray's site through a consignor, and then swept up by me when I got a chance.  You'll quickly learn that I have a really hard time not buying, or making, jerseys with patches.
This jersey does have a few quirks though.  For one, it's labeled like a retail authentic.  Reebok 6100 jerseys with the blue and white Reebok/NHL tag on the back of the neck are labeled for retail sale.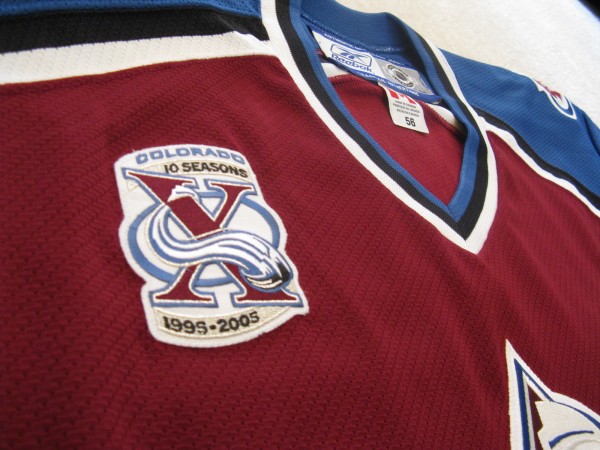 Avalanche Reebok 6100 game worn or game issued jerseys don't have that tag on the neck.  Like this: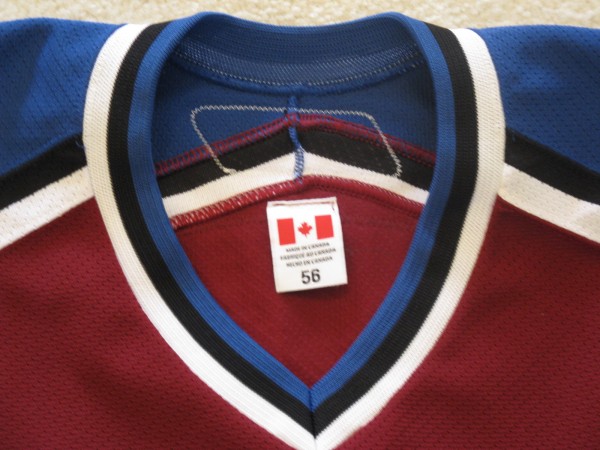 Second of all, it looks like this jersey was "tampered with" by the team or by the previous owner.  The thread was taken off from around the Garth Brooks Teammates for Kids patch and it also looks like someone tried to take off the patch at one time or another.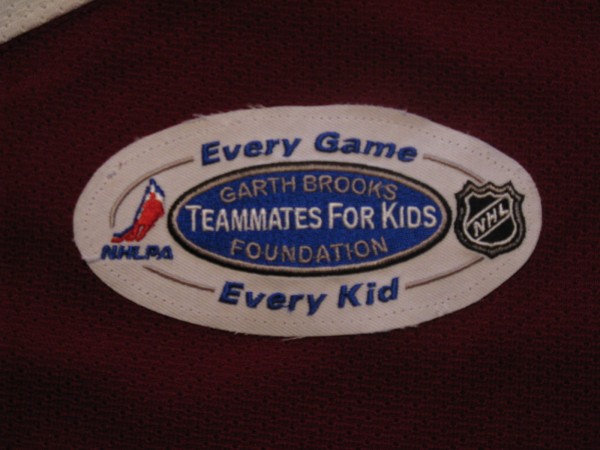 It's tough to tell with this picture that someone tried to take this patch off, so you're just going to have to take my word on it.   The person who tried to re-purpose this jersey didn't get far enough where it can't be fixed though.  It is currently at the customizer as I type this.  They are going to restitch around the patch and this jersey will be as good as game issued new.
It doesn't get any rarer than one patch that was worn on one night.  I was there for that 4-2 Avalanche victory.  The video's grainy, but you see the patch plenty in these highlights.
Ben Guite was injured so he didn't play in that game.  His injury though, is my collection's gain.